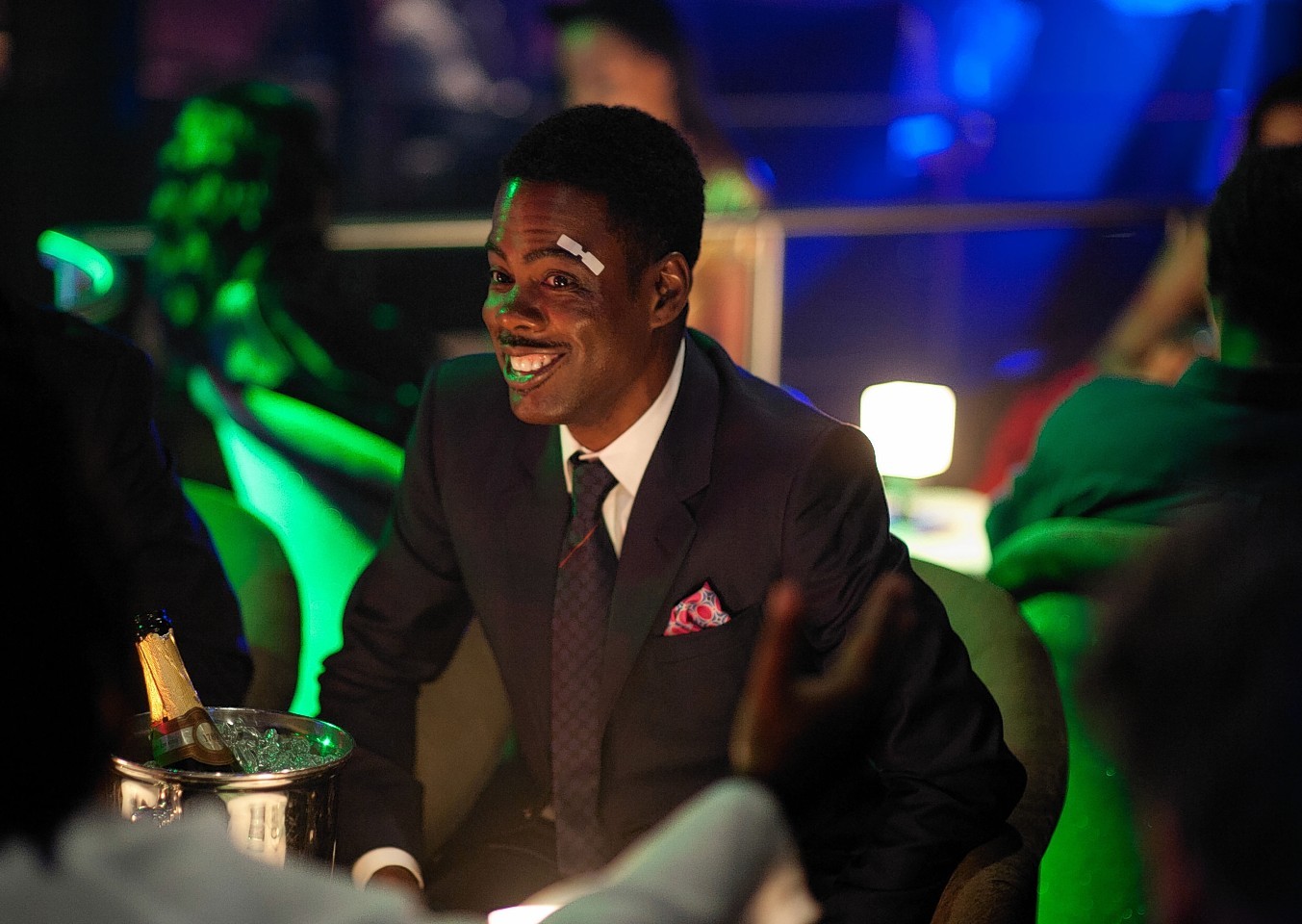 TOP Five sounds like the worst kind of vanity project: an insider's portrait of modern celebrity directed and written by Chris Rock, in which the stand-up comedian turned film star plays a stand-up comedian turned film star, who wants to be taken seriously.
Art and life walk hand in hand here and they are the best of friends because this occasionally filthy-minded comedy is smart, knowing and laugh-out-loud funny, concealing a heart of gold behind a blistering barrage of polished quips.
Admittedly, Rock allows too many showbusiness chums to flash their pearly whites – DMX, Whoopi Goldberg, Adam Sandler and Jerry Seinfeld cameo as themselves – but they don't distract from the tender love story at the heart of this little gem.
Rock plays Andre Allen, star of the hugely successful Hammy The Bear film franchise in which he plays a cop in an animal suit with the catchphrase, "It's Hammy time!"
Audiences and the film studios are hungry for another instalment but Andre is attempting to reinvent himself by headlining a serious drama entitled Uprize, set against the turbulent backdrop of the Haitian Revolution.
Promotional duties for Uprize coincide with Andre's forthcoming wedding to reality TV star Erica Long (Union) so naturally, cameras are tracking their every move. So too is reporter Chelsea Brown (Dawson), who has been granted a rare audience with Andre.
The spark between Andre and Chelsea is palpable and as the day unfolds, they trade cheeky banter, confirm his wedding preparations with Erica's manager Benny (Malco) and give the slip to Andre's bodyguard Silk (Smoove) so they can spend some quality time with his friends.
Galvanised by the smouldering onscreen chemistry between the two leads, Top Five is snappily scripted by Rock, who generously distributes the best lines among his ensemble cast.
A couple of smutty interludes don't detract from the underlying, irresistible sweetness.