REVENGE, mother-daughter bonds and the transformative power of clothes are the threads stitched deftly throughout Jocelyn Moorhouse's quirky Australian comedy drama.
Based on the bestseller by Rosalie Ham, The Dressmaker is set in the 1950s in the small town of Dungatar and follows Tilly Dunnage (Winslet), exiled as a child but making a triumphant return as a sought after dressmaker, only to find her mother Molly (Davis) ailing.
Ultimately the film is a frippery – with no clear message about love and loss, bullying or ageing.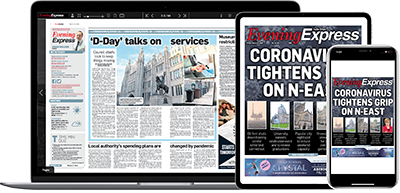 Help support quality local journalism … become a digital subscriber to the Evening Express
For as little as £5.99 a month you can access all of our content, including Premium articles.
Subscribe