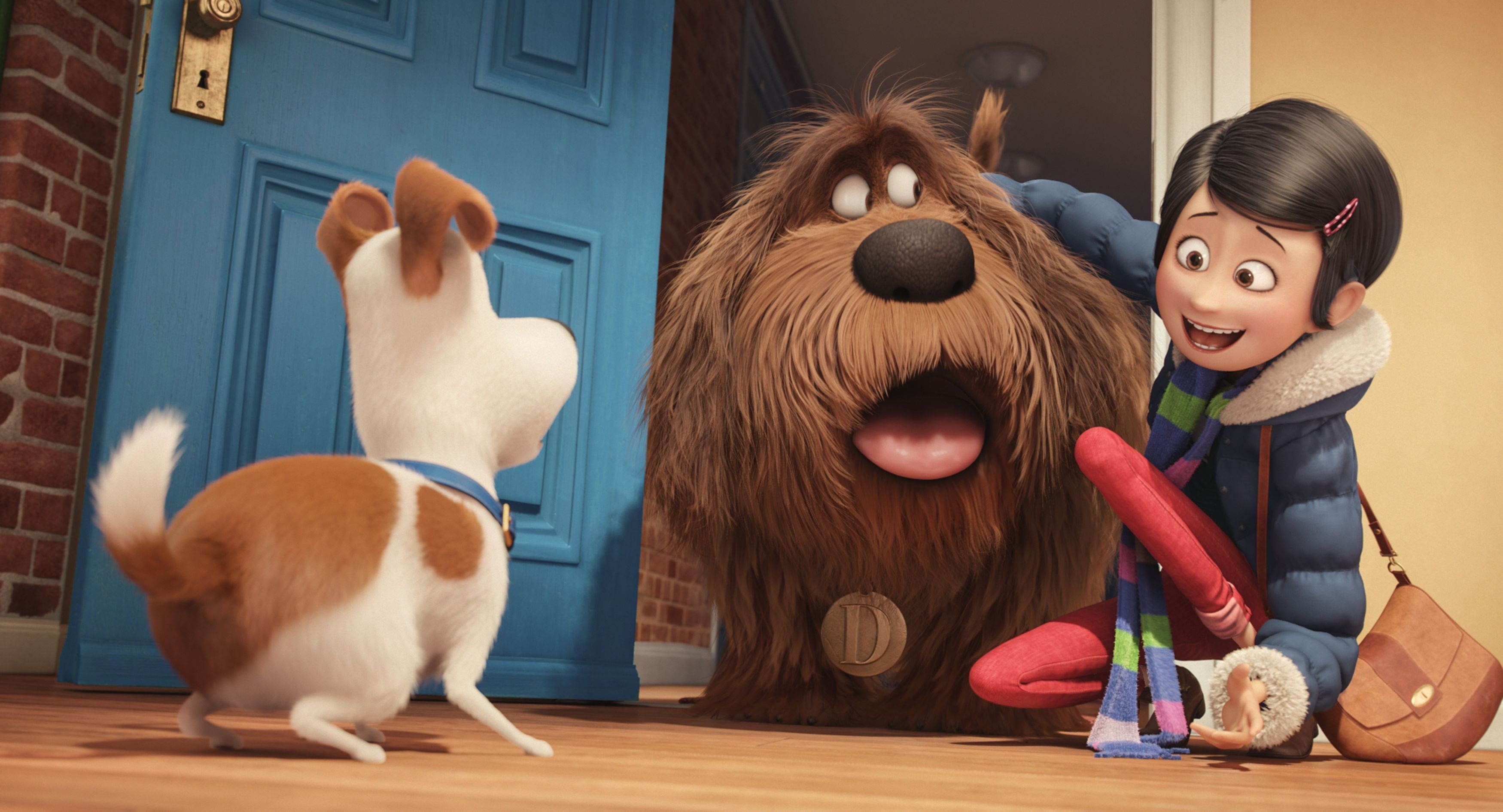 Creatures great and small wreak havoc on the streets of New York City in Chris Renaud and Yarrow Cheney's colourful computer-animated romp.
Employing a similar framework to Toy Story, The Secret Life Of Pets imagines what our four-legged, feathered and finned friends get up to when our backs are turned, suggesting that the fun begins when we go to work or school.
A Jack Russell terrier and an affection starved mongrel replace Woody and Buzz Lightyear as the feuding central characters, whose rivalry mellows into mutual affection when they are separated from their owner.
Screenwriters Ken Daurio, Brian Lynch and Cinco Paul have great fun in early scenes, revealing how a dachshund uses his owner's food mixer as a back massager or one tiny dog performs acrobatic leaps to water a hanging basket with a cock of its leg.
The central concept isn't original but there's an infectious charm to every shiny frame of Renaud and Cheney's well-groomed picture, which mercilessly exploits our affection for the critters that share our homes.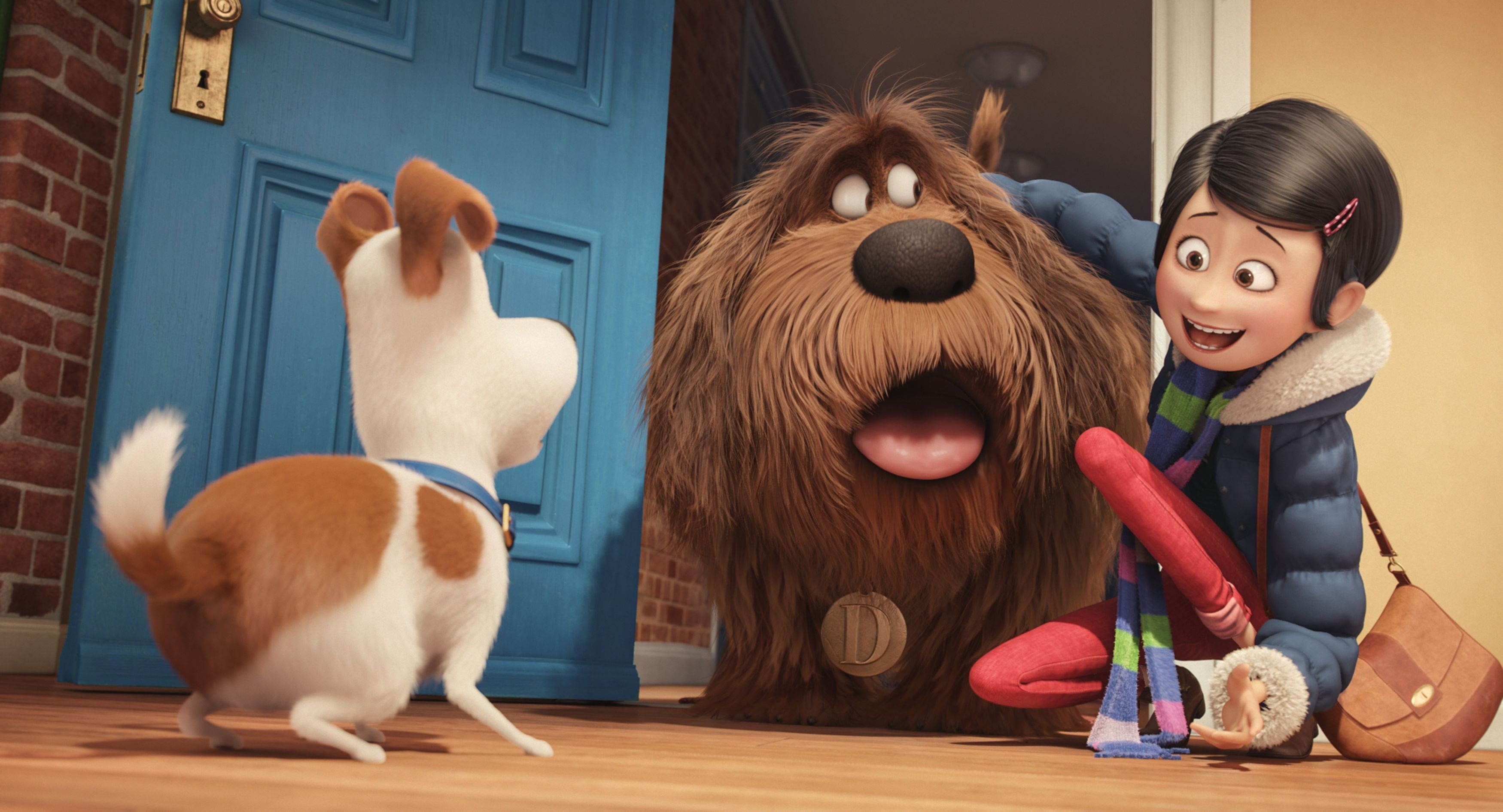 Katie (voiced by Ellie Kemper) lives in her Manhattan apartment with a mischievous terrier named Max (Louis CK).
"Our love is stronger than words or shoes," explains Max, referring to his penchant for chewing his owner's footwear when he was a puppy in training.
He is good friends with other domesticated animals and birds including a pampered Eskimo dog named Gidget (Jenny Slate), who is head over fluffy tail in love with Max, and a sardonic house cat named Chloe (Lake Bell), who nurtures a healthy disdain for anything that doesn't enrich her selfish existence.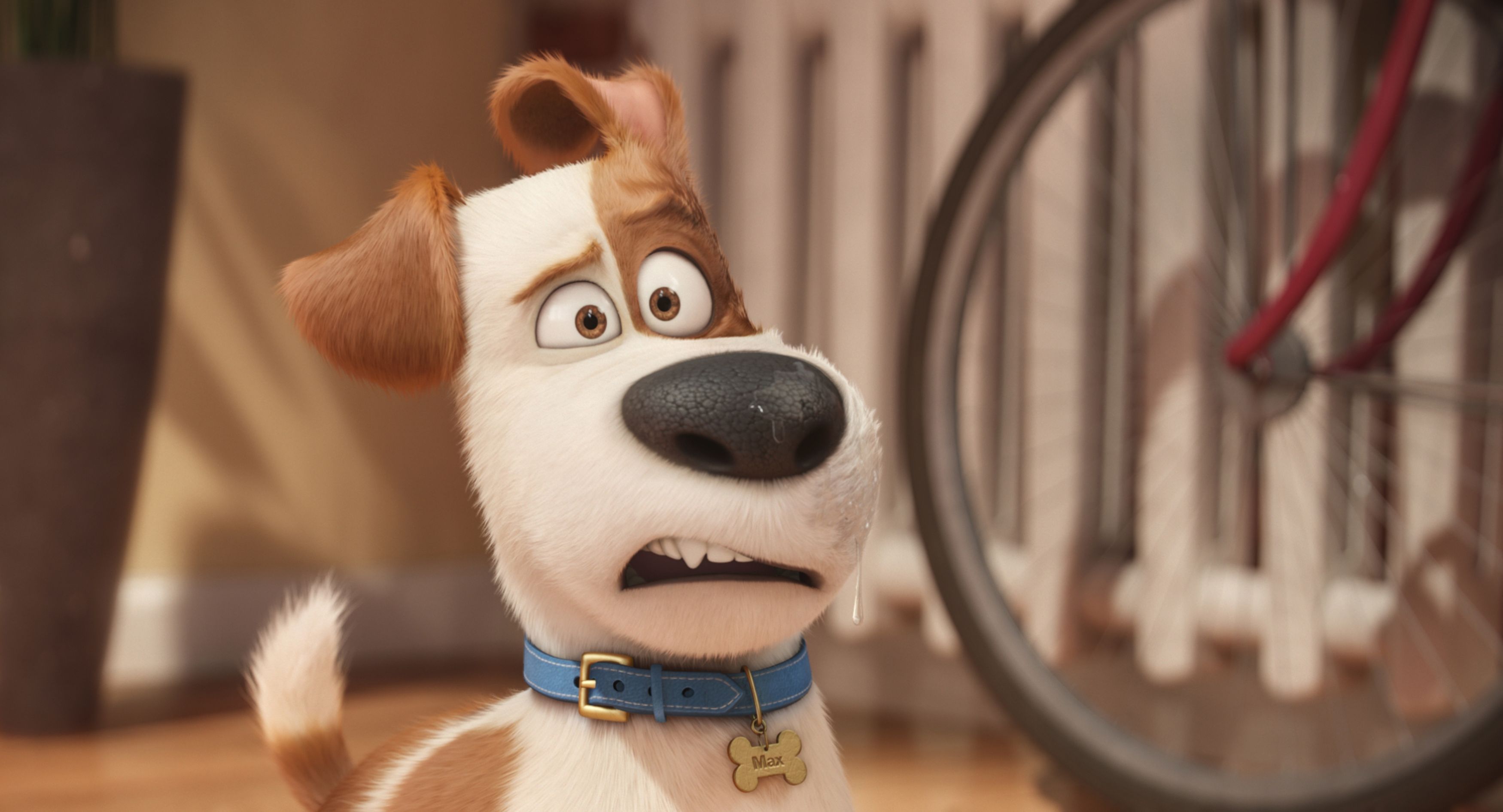 "Dog people do weird, inexplicable things," she purrs, "like they get dogs instead of cats."
Max's bond with Katie is threatened when his owner brings home a lolloping mongrel named Duke (Eric Stonestreet), who she has saved from the pound.
Intense rivalry spills out onto the city streets where Max and Duke fall foul of a sphynx cat called Ozone (Steve Coogan) and are mistaken for strays by animal control officers.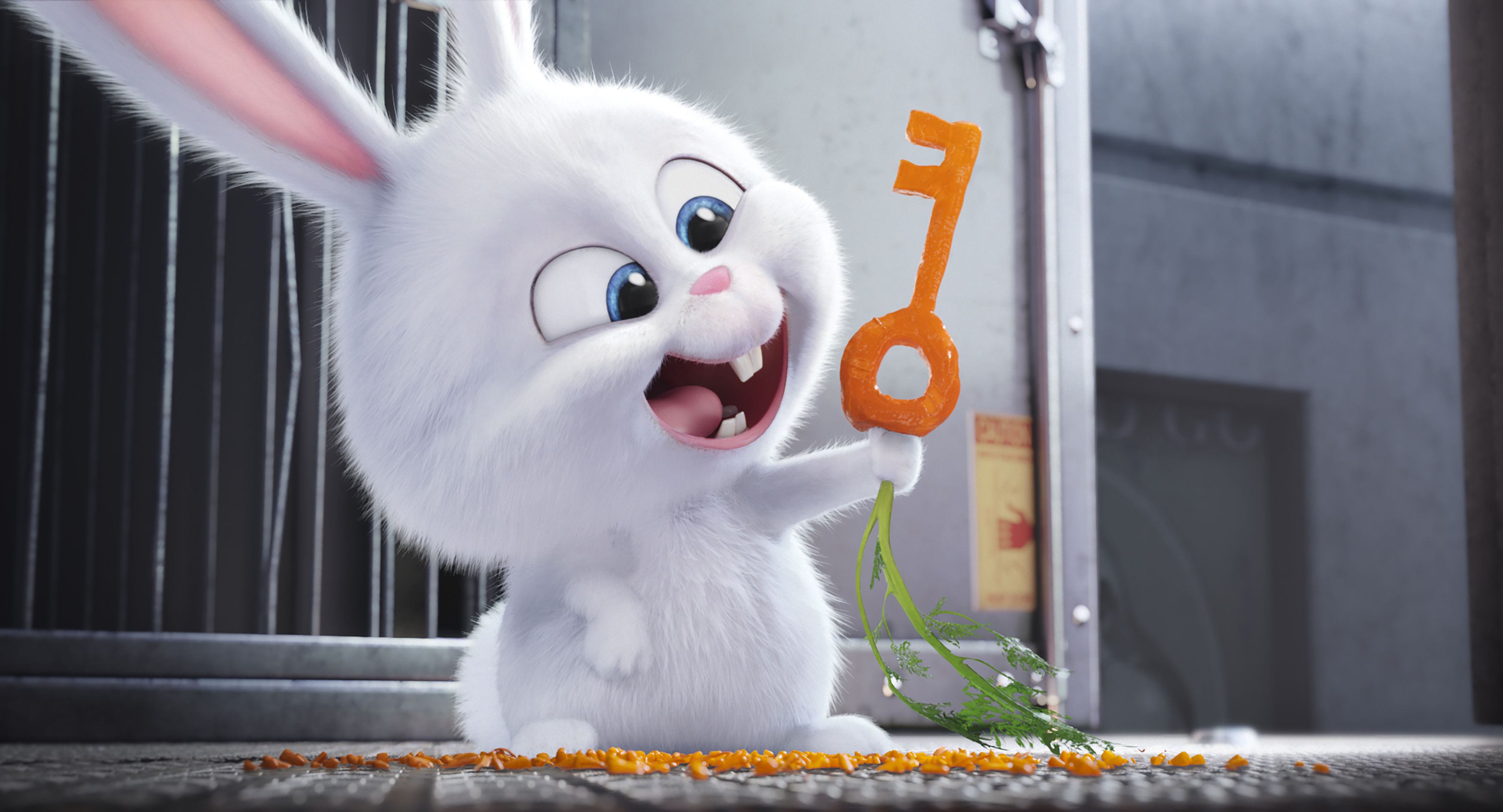 The snarling enemies are rescued by a maniacal white rabbit named Snowball (Kevin Hart), who pressgangs them into service in his army of unwanted animals, who live in the sewers.
The Secret Life Of Pets is the brainchild of the makers of Despicable Me and Minions, and retains a similar visual style and family-friendly sense of humour.
Behavioural tics of each breed are mercilessly exploited for slapstick laughs and co-directors Renaud and Cheney maintain a brisk trot to ensure young audiences don't go for walkies in the middle of the film.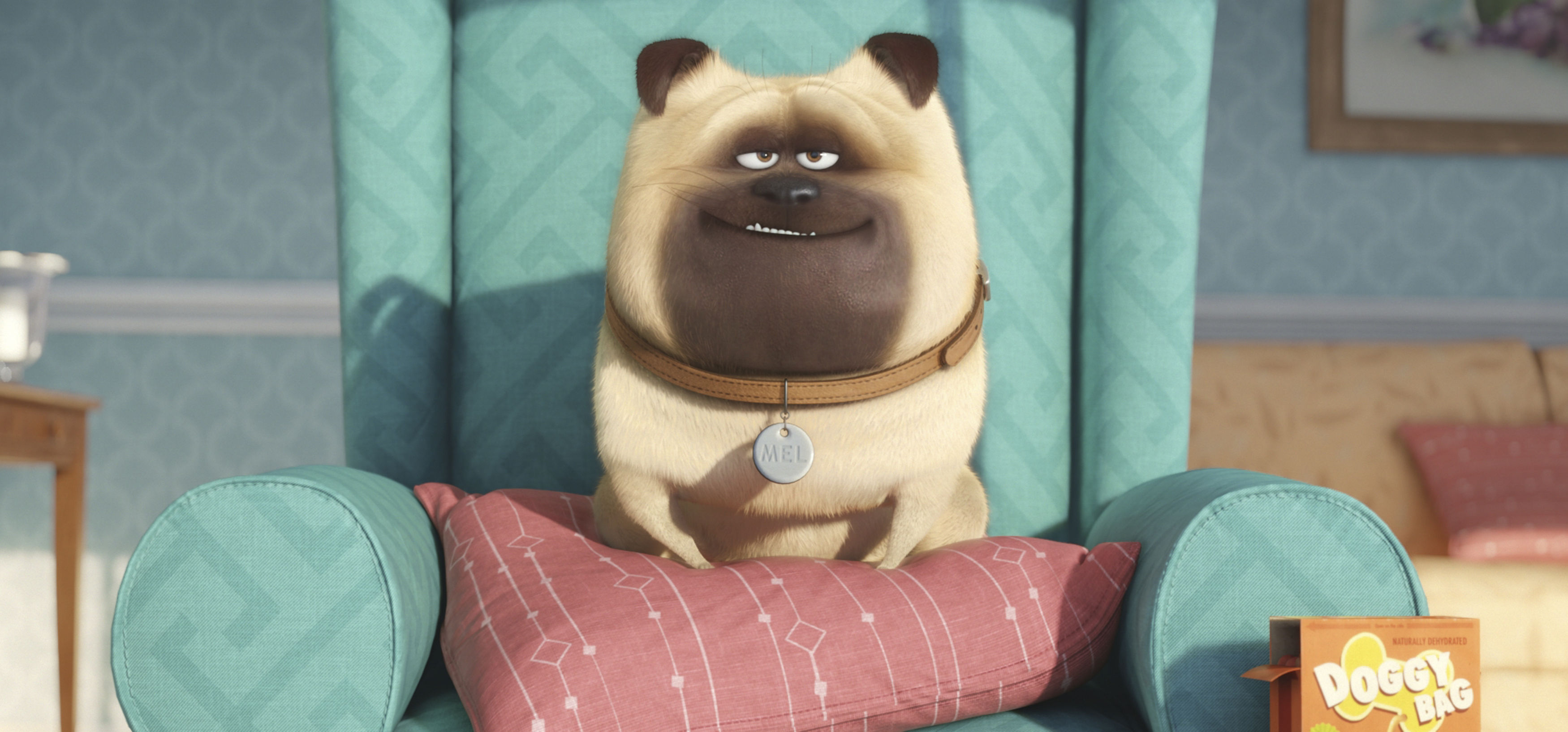 The main feature is accompanied by a cute animated short entitled Mower Minions in which the gibberish-spouting sidekicks tend the lawn of elderly neighbours.
Alas, the diminutive do-gooders are yellow fingers and thumbs, propagating plentiful guffaws and giggles.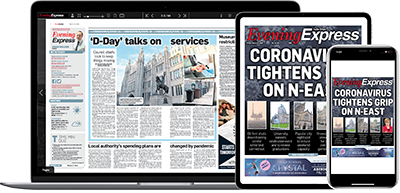 Help support quality local journalism … become a digital subscriber to the Evening Express
For as little as £5.99 a month you can access all of our content, including Premium articles.
Subscribe