Jason Connery directs this biopic of the founding father of golf and his strong-willed son, which opened last year's edition of the Edinburgh International Film Festival.
Tom Morris (Peter Mullan) is a greenkeeper and golf instructor at the revered St Andrews course, where he kowtows to wealthy club members in order to provide for his family of six.
His first-born son Tommy (Jack Lowden) shares the old man's passion for golf, but refuses to stay off the greens simply because he belongs to the lower class. Tommy makes his amateur debut aged 17 and proves his talent on the fairways and greens by beating gentlemen rivals to win the Challenge Belt trophy three times.
Alexander Boothby (Sam Neill), captain of St Andrews, puts his money behind Tommy so he can compete in challenge matches against wealthy club members. Tom partners his bullish son and together they challenge the golfing status quo.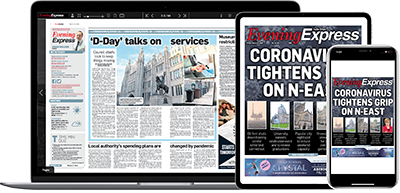 Help support quality local journalism … become a digital subscriber to the Evening Express
For as little as £5.99 a month you can access all of our content, including Premium articles.
Subscribe