Birds of a greying feather squawk together in writer-director Roger Goldby's gently effervescent road movie that reimagines Thelma & Louise 30 years later with dodgy hips, walking sticks and nagging regrets.
Modest in its dramatic ambitions – and largely achieving them – The Time Of Their Lives is a bittersweet valentine to the transformative power of female friendship as seen through the eyes of elderly characters, who are usually relegated to supporting roles.
Goldby's film is clearly targeting older audiences, who flocked to The Best Exotic Marigold Hotel, Philomena and The Lady In The Van.
His portrait of sisterhood in twilight years isn't in the same league as those polished pictures and will be a cosier fit for primetime Sunday evening TV than the big screen.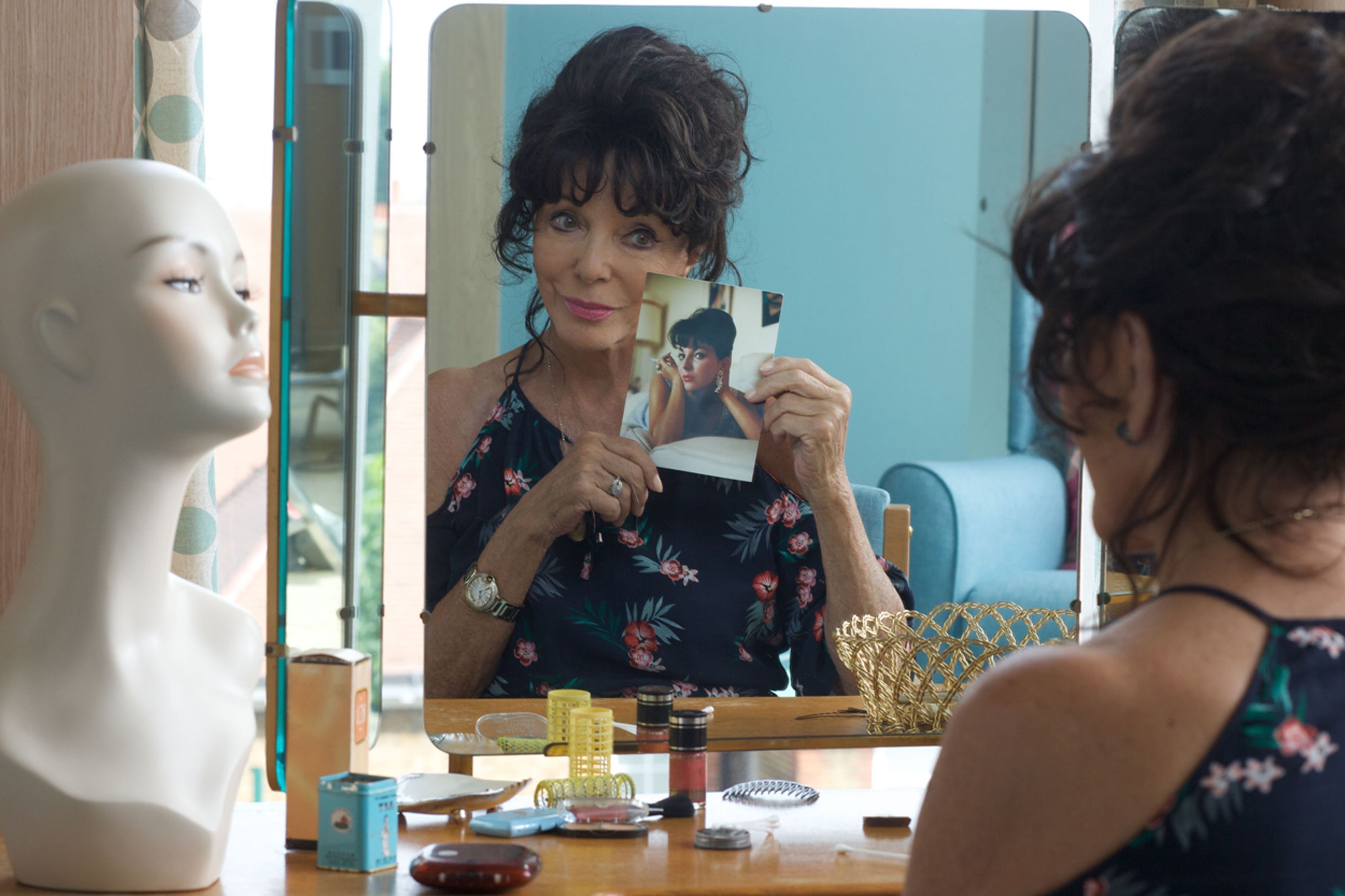 However, small can be beautiful and there a moments in Goldby's script and the performances of lead actresses Joan Collins and Pauline Collins – no relation – that prove there is life after you start collecting a pension.
Unassuming housewife Priscilla (Pauline Collins) quietly marks the anniversary of her son's death, but her embittered husband Frank (Ronald Pickup) ruins the melancholic moment by sneering, "You shouldn't pick wild flowers – spoils it for everyone else."
At the local supermarket, the couple argue over the price of biscuits and Priscilla temporarily escapes her misery to help another customer, Helen (Joan Collins), with her bags as she boards a coach.
Unexpectedly, the doors close and Priscilla becomes an unwitting companion to Helen on a daytrip to the seaside for residents of the nearby retirement home.
Priscilla learns that her waspish buddy is Helen Shelley, a famous Hollywood actress from the 1960s, who intends to gate-crash the funeral of her ex-lover, Jerry Standing, director of her breakout hit Morty & Me.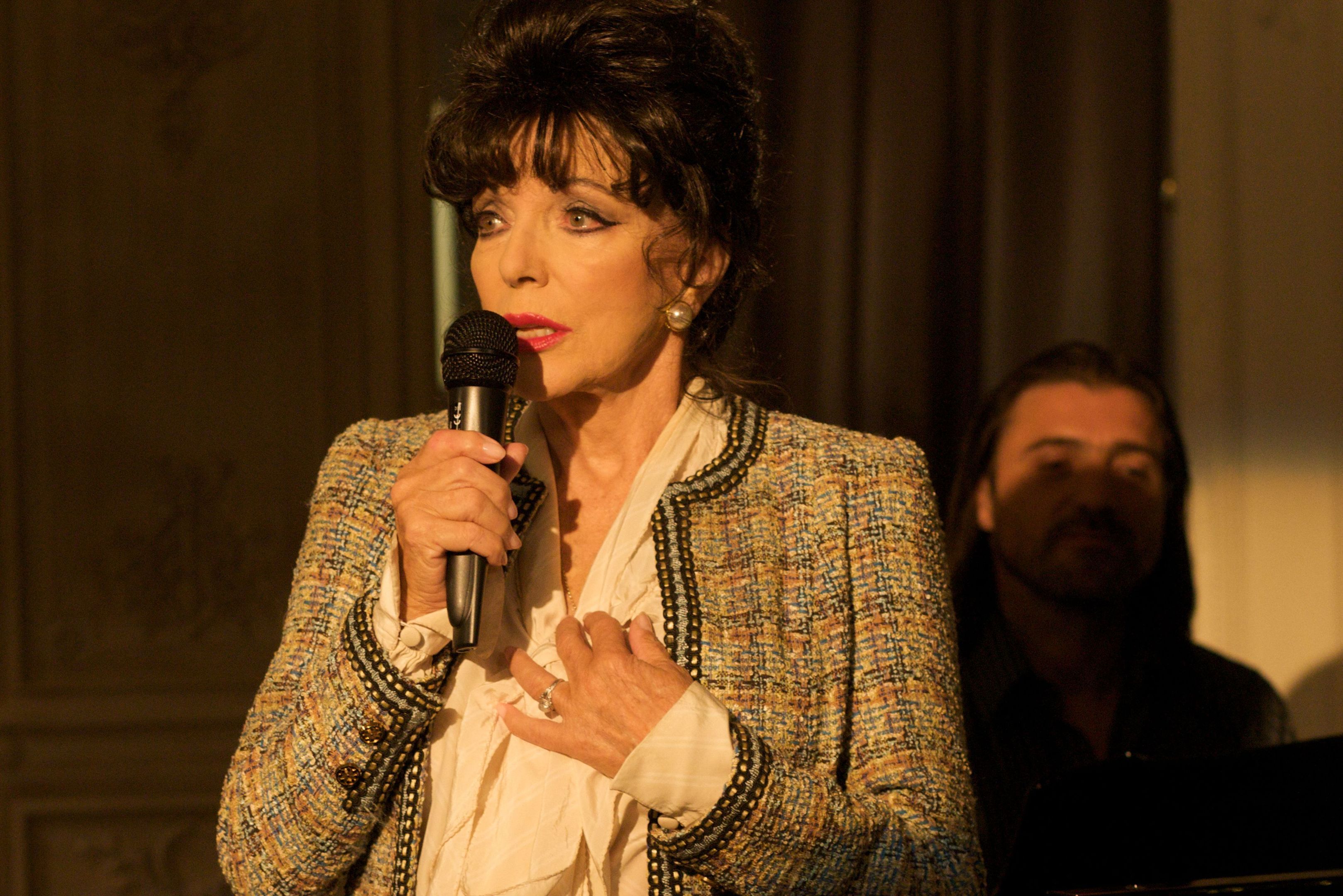 Helen is penniless and implores Priscilla to join her on the glamour-soaked trip to Ile-de-Re off the west coast of France.
"It'll be like the Academy Awards," promises the faded actress. "A little sadder… but not much."
En route, the mismatched ladies encounter a reclusive Italian artist (Franco Nero) and the dead man's daughter (Joely Richardson).
Meanwhile, Priscilla's enraged husband and daughter Sarah (Sian Reeves) give chase.
The Time Of Their Lives is a sweet and inoffensive tale of reminiscence and awkward reconciliation, which allows the two leads to play to crowd-pleasing type.
Joan Collins turns back the clock to her Dynasty heyday, pouting, preening and tossing verbal grenades with lip-smacking glee.
Pauline Collins warmly embraces her role as a mother hen, who has been worn down by years of grief and has forgotten what it means to be cherished.
Dramatic contrivances and a messy final act cluttered with two dead bodies unpick some of their solid work, drizzling positive messages of female empowerment and independence with the sticky syrup of sentimentality.