Hell hath no fury like a grief-stricken mother scorned in London-born writer-director Martin McDonagh's blackly comic thriller, which pits one vigilante parent against her local police force in a fictional midwestern town.
Impeccably scripted and blessed with a blistering lead performance from Frances McDormand, Three Billboards Outside Ebbing, Missouri is a near perfect film in the right place at the right time.
McDonagh's explosive morality tale is fuelled by the righteous anger of a spirited woman, who believes her concerns are being ignored by men in power and will not rest until all lines of inquiry have been exhausted in the pursuit of justice.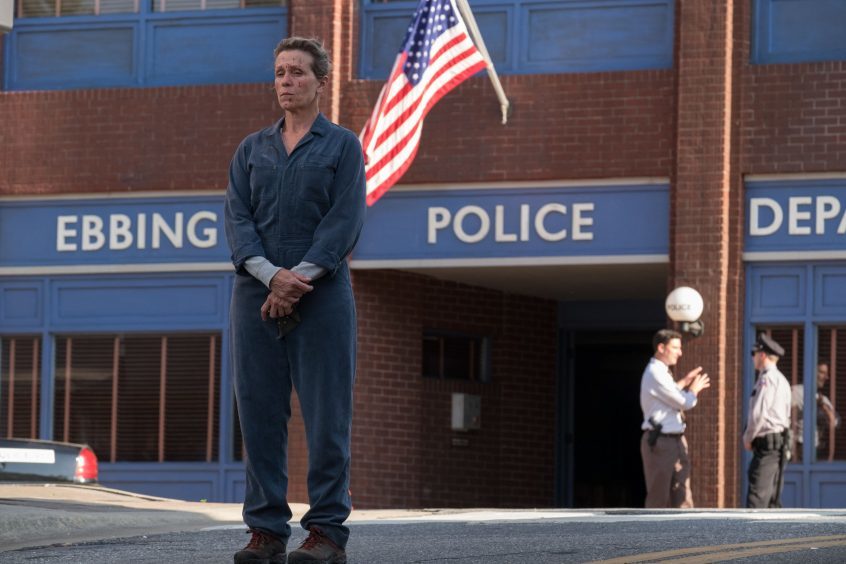 Her rebel yell sparks sickening violence that may divide audiences, including one scene in a dentist's surgery that leaves jaws truly dropped, but brutality always serves the lean, muscular narrative.
Salty, quick-fire dialogue is peppered with polished one-liners that the ensemble cast savours, like when Woody Harrelson's beleaguered police chief confides that he is terminally ill and McDormand's thorn in his side confirms that she already knew and still put up the billboards.
"Well, they wouldn't be as effective after you croak, right?" she tells him with steely resolve.
It has been seven months since Angela Hayes was abducted, raped and murdered on her way home.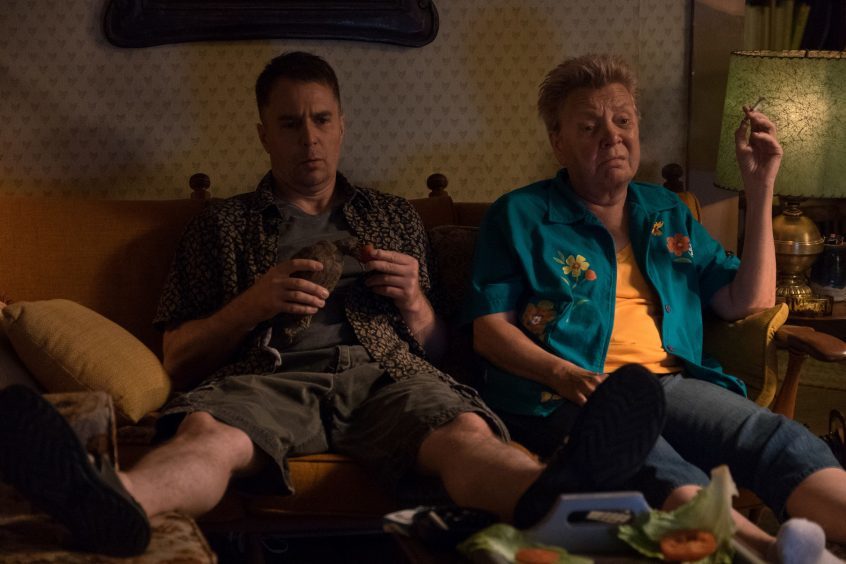 The dead girl's stoic mother, Mildred (McDormand), is infuriated by the lack of progress under police chief Bill Willoughby (Harrelson).
Consequently, she rents three advertising hoardings from Red Welby (Caleb Landry Jones) on the outskirts of town and emblazons each billboard with a message aimed directly at the man responsible for apprehending the culprits.
"To me, it seems like the local police department is too busy going round torturing black folks to be bothered doing anything about solving actual crime," Mildred tells a local TV reporter on air, "so I thought these billboards might concentrate their minds."
Officer Jason Dixon (Sam Rockwell), who is under the thumb of his bigoted mother (Sandy Martin), reacts violently to Mildred's public spat with his station.
Mildred's teenage son Robbie (Lucas Hedges) also suffers abuse at school as a result of his mother's inflammatory actions.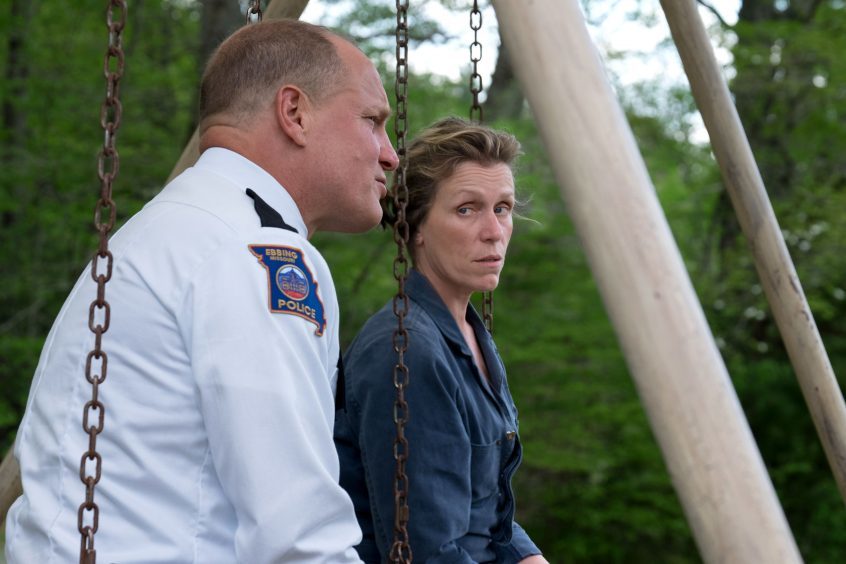 However, Mildred refuses to back down.
"Looks like we got a war on our hands," Willoughby calmly informs his concerned wife Anne (Abbie Cornish).
Three Billboards Outside Ebbing, Missouri creates a vibrant portrait of small town life torn asunder by personal vendettas and retribution.
McDormand is magnificent, skilfully letting her character's frustrations come to a boil, with harrowing consequences.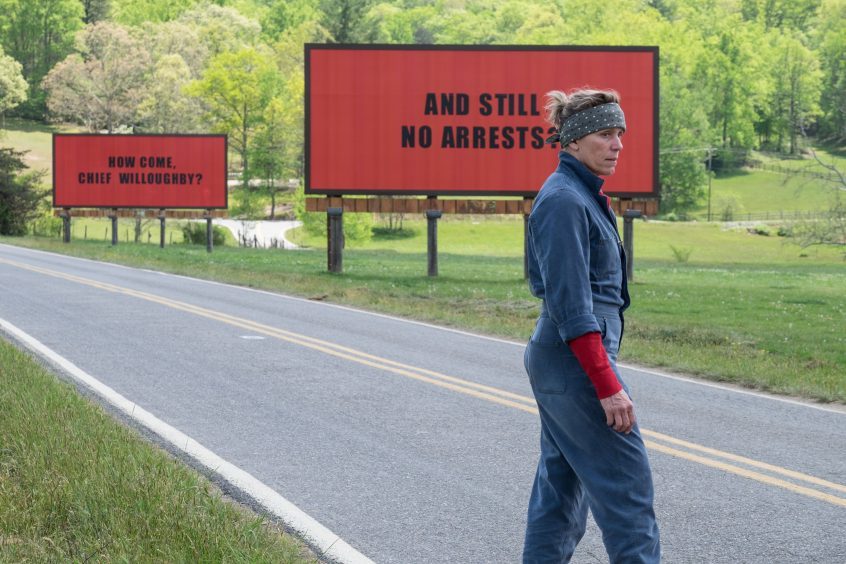 The emotional journey of Rockwell's racist cop isn't wholly believable but his fearless portrayal papers over the tiny cracks and there is glorious support from Harrelson.
McDonagh directs with an assured hand, deftly juggling the ticking time bombs of ghoulish comedy and heartrending tragedy.
Film Review: Three Billboards Outside Ebbing Missouri and Darkest Hour