Iconic filmmaker Terrence Malick (Badlands, Days Of Heaven) conceives a Faustian pact against the backdrop of the music scene in Austin, Texas – including cameos from Iggy Pop and John Lydon.
His divisive drama centres on singer-songwriter BV (Ryan Gosling), who is hungry for success and signs a contract with fearsome record producer Cook (Michael Fassbender).
The stakes are weighted heavily in favour of the latter, who intends to exploit BV's talent and charm for maximum financial gain.
BV's girlfriend, fellow singer-songwriter Faye (Rooney Mara), dutifully supports her man, but she has history with Cook: she previously worked as his secretary and also gave her body to him in the hope of landing her own record deal.
Tensions rise as Cook corrupts everyone who crosses his path including a sweet and innocent diner waitress called Rhonda (Natalie Portman). However, the prize he covets the most is the woman he can't now have: Faye.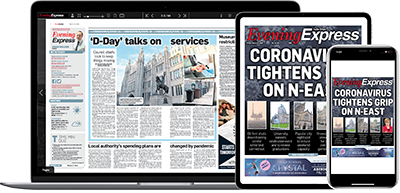 Help support quality local journalism … become a digital subscriber to the Evening Express
For as little as £5.99 a month you can access all of our content, including Premium articles.
Subscribe