Photographs of Winston Churchill sticking up two fingers to the advancing Nazi threat during the Second World War became defining images of British defiance, solidarity and resolve.
While the rest of Europe capitulated to the Deutsches Reich, the cigar-puffing statesman stood firm, inspiring citizens in one tub-thumping speech to "defend to the death their native soil, aiding each other like good comrades to the utmost of their strength".
The 27 tumultuous days, which led to Churchill's impassioned cry for the British to fight on the beaches and in the streets, is elegantly dramatised in Joe Wright's handsomely crafted character study, Darkest Hour.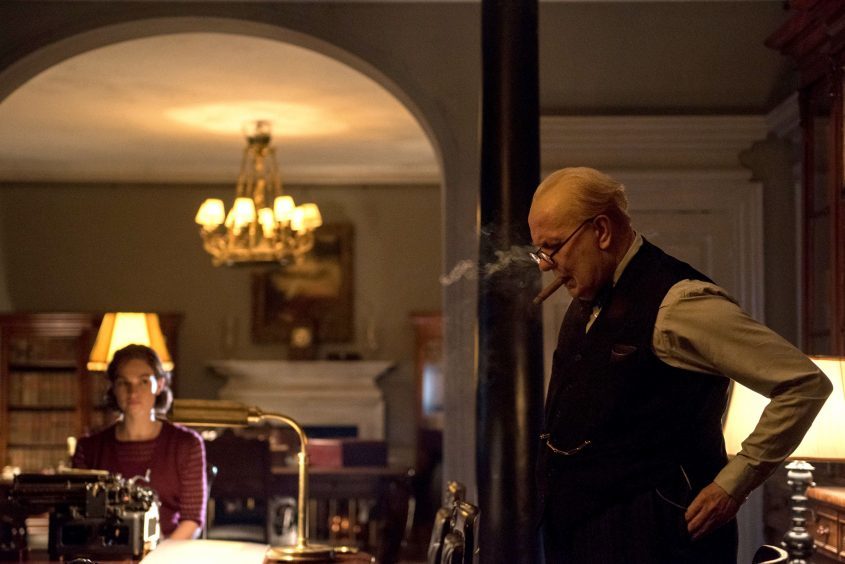 Based on a script by Anthony McCarten, who was Oscar nominated for The Theory Of Everything, this timely account of political hubris during blood-soaked conflict is distinguished by a tour-de-force performance from Gary Oldman.
Concealed behind layers of flawless make-up and latex, the London-born actor surely has one hand on an Academy Award for his mesmerising embodiment of the rotund statesman, who bore the weight of responsibility for evacuating more than 300,000 Allied soldiers from the beaches of Dunkirk.
Oldman delivers Churchill's public addresses with lip-smacking relish but it's in the film's quieter moments, when the politician stares into the hollowed eyes of self-doubt, that his performance delivers knockout blows.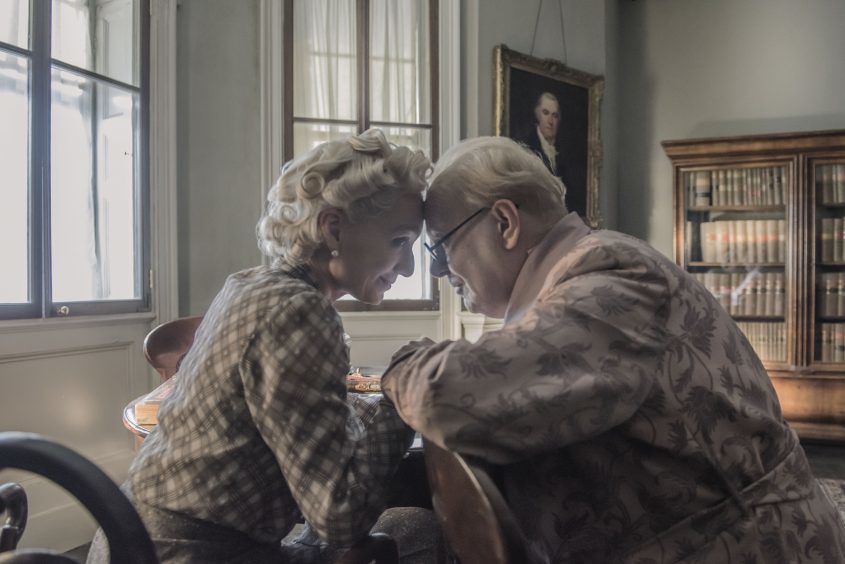 The film opens on May 9 1940 during a particularly boisterous exchange in the House of Commons.
Clement Attlee (David Schofield), leader of the opposition Labour Party, demands Neville Chamberlain (Ronald Pickup) stand down as Prime Minister for "leaving our nation ruinously unprepared to face the present Nazi peril".
One notable absentee from the Conservative benches is Churchill (Oldman).
Sir Anthony Eden (Samuel West) whispers to a parliamentary colleague that Winston is "ensuring his fingerprints aren't on the murder weapon" shortly before Chamberlain confirms his intention to resign.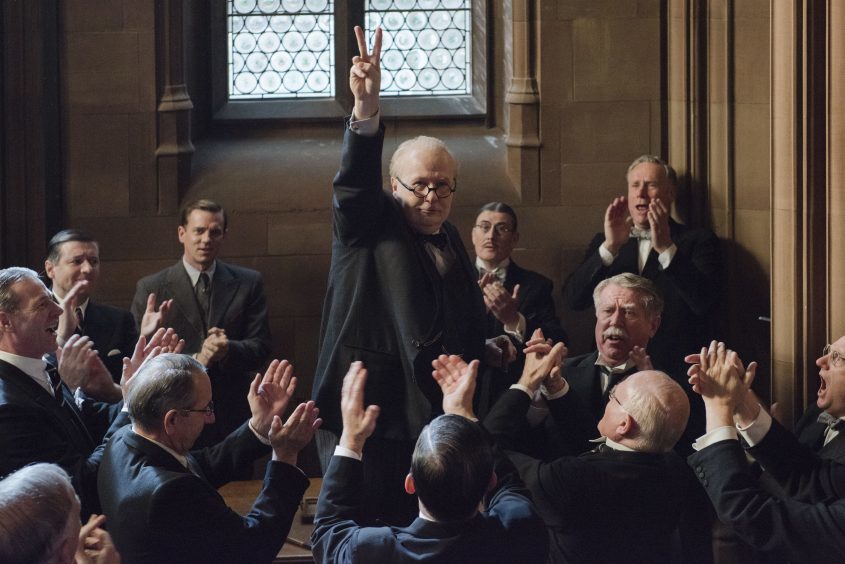 King George VI (Ben Mendelsohn) subsequently invites Winston to form a government at a critical juncture in the fight against Hitler.
Foreign Secretary Lord Halifax (Stephen Dillane) spearheads senior figures within the Conservative ranks, who expect Churchill to agree to talks with the Germans.
They are gravely mistaken and the new Prime Minister holds firm to his potentially tragic course, supported by his long-suffering wife Clementine (Kristin Scott Thomas), snobbish private aide John Evans (Joe Armstrong) and new secretary Elizabeth Layton (Lily James).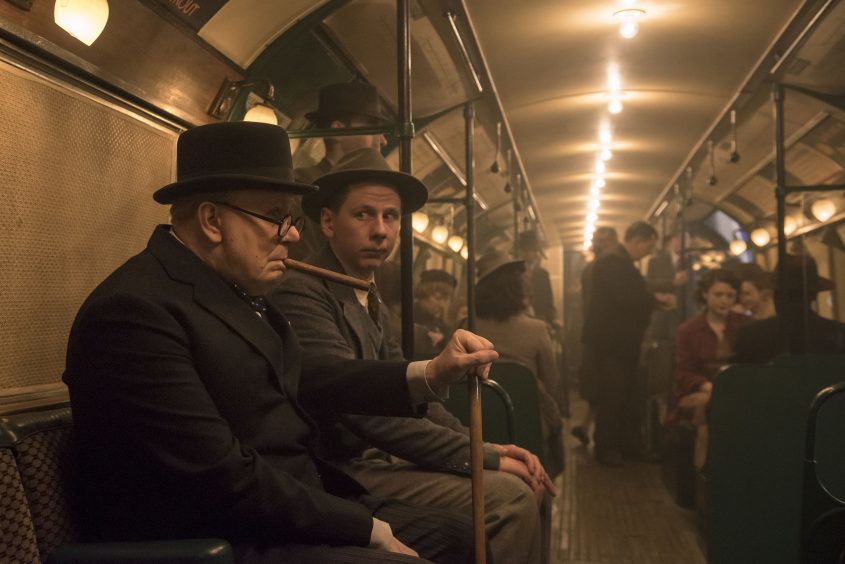 Darkest Hour is punctuated by Wright's trademark directorial brio, including one indelible scene of a German aerial bombing run that melts into the face of a fallen soldier.
Scott Thomas and Mendelsohn offer sterling support, the latter tugging heartstrings in a softly played final scene in which Bertie counsels Churchill: "Go to the people. Let them instruct you."
A timely lesson for the political guard of every hue as we face a very different showdown with European neighbours.
Film Review: Three Billboards Outside Ebbing Missouri and Darkest Hour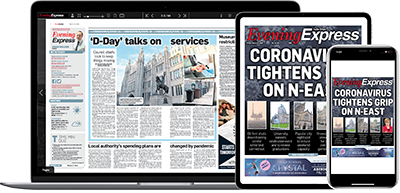 Help support quality local journalism … become a digital subscriber to the Evening Express
For as little as £5.99 a month you can access all of our content, including Premium articles.
Subscribe