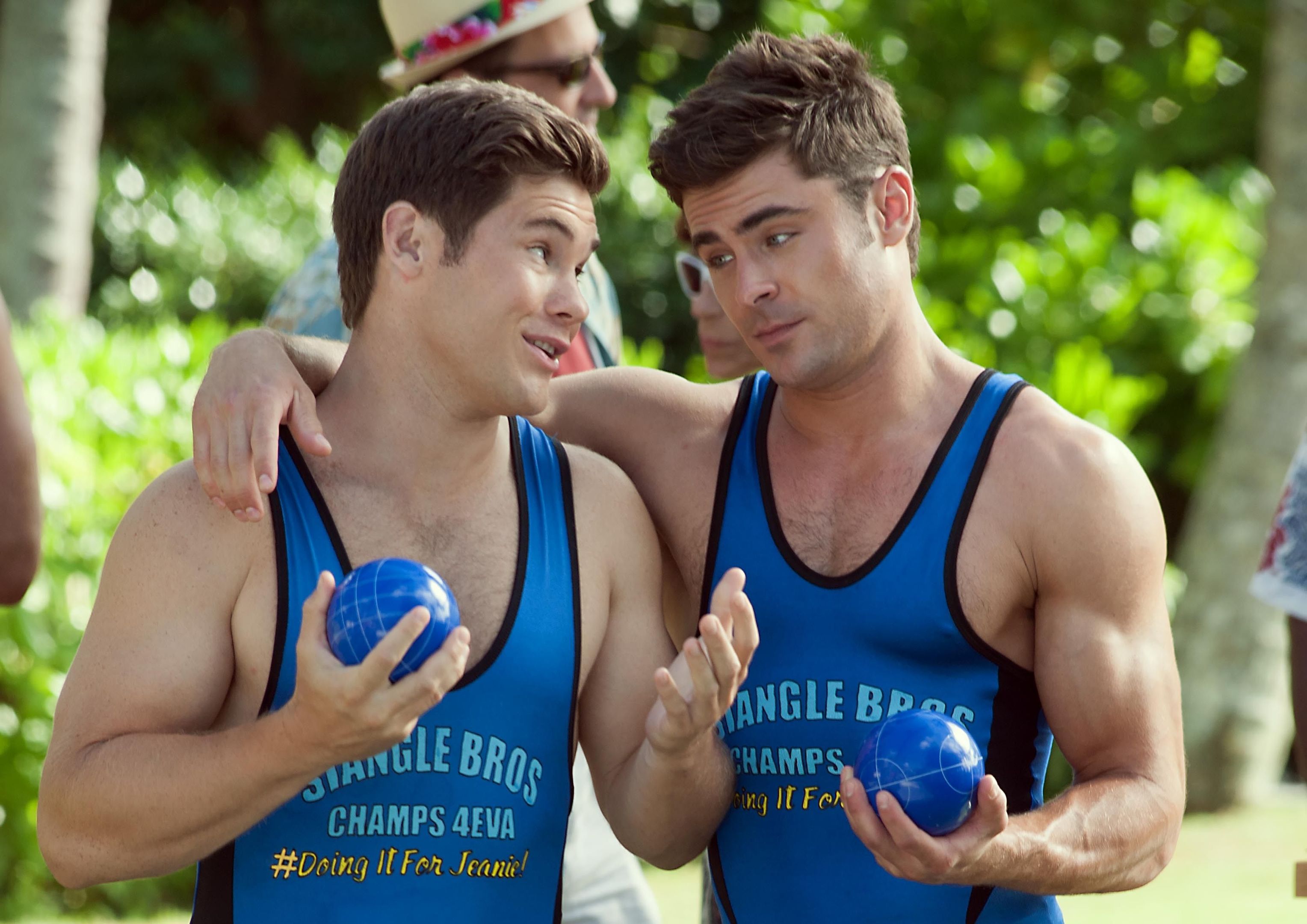 Brothers in need are a danger to themselves in Jake Szymanski's unabashedly foul-mouthed and raucous comedy.
According to an opening title card, Mike And Dave Need Wedding Dates is "based on a true story… sort of".
It's probably safe to assume the artistic licence of co-writers Andrew J Cohen and Brendan O'Brien includes the various scenes of crude and lascivious humour such as an orgasmic full body massage and a scene of steamy stimulation in a sauna that confirms girls behave just as badly as the boys when backstage passes to a Rihanna concert are up for grabs.
Unsurprisingly, Zac Efron spends a significant portion of proceedings without his top, flaunting his best asset as he confirms his standing as Hollywood's favourite gym-toned buffoon.
He's aided and abetted by on-screen brother Adam DeVine, best known as Bumper Allen in the Pitch Perfect films, who exercises his vocal chords here with renditions of Joe Cocker's soaring ballad You Are So Beautiful and the Montell Jordan hip hop anthem This Is How We Do It.
The filmmakers do it with a mischievous grin and a smattering of bodily fluids.
Jeanie Stangle (Sugar Lyn Beard) is concerned that her impending nuptials to sweetheart Eric (Sam Richardson) will be ruined by the drunken antics of her knucklehead brothers, Mike (DeVine) and Dave (Efron).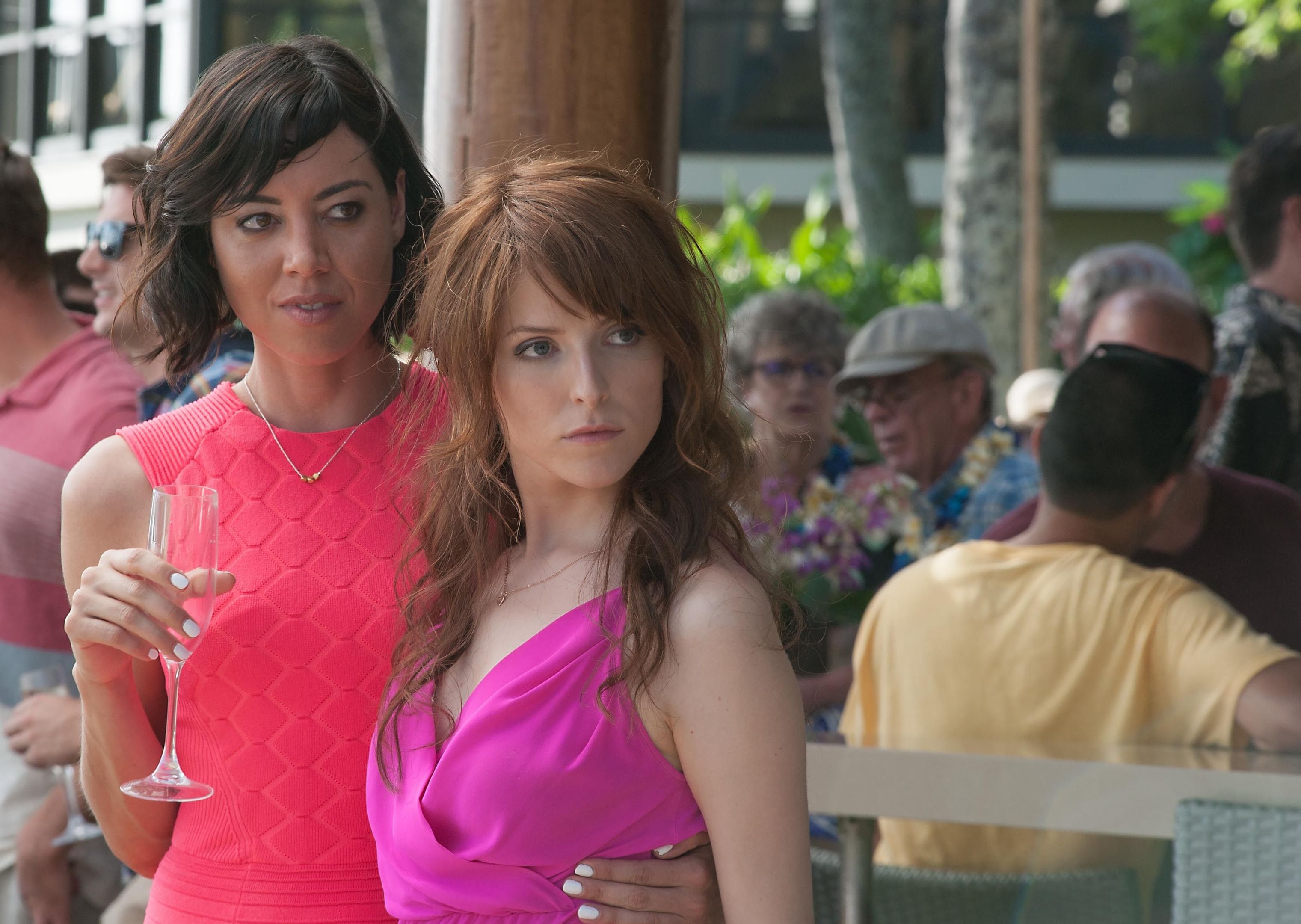 So their parents (Stephen Root, Stephanie Faracy) insist the boys attend the wedding in Hawaii with respectable girls on their arms.
Mike and Dave advertise for dates and their plea leads to an awkward television appearance on The Wendy Williams Show.
Party girls Tatiana (Aubrey Plaza) and Alice (Anna Kendrick) see the appeal and put on their best airs and graces to impress the Stangles.
Mike and Dave are fooled by the ruse and Tatiana and Alice are whisked away to paradise for Jeanie's big day, where the girls gradually reveal their true selves.
Meanwhile, Mike's attempts to woo Tatiana are thwarted by rival overtures from his bisexual cousin, Terry (Alice Wetterlund).
Mike And Dave Need Wedding Dates delights in the misfortunes of the eponymous brothers, and Efron and DeVine gleefully humiliate themselves for cheap giggles.
Plaza and Kendrick pickpocket the biggest laughs though, especially the former, who imbues her fun-loving party girl with steeliness and convinces us to love Tatiana despite her manifold selfish transgressions.
Their characters leave a trail of destruction in their wake, including a blushing bride, whose face is bloodied and bruised after a high-speed collision with the tyre of an airborne all-terrain vehicle.
"It looks like you were making meth and the bathtub exploded!" helpfully observes Mike.
Szymanski's film feels similarly chaotic, but most of the obliging cast emerge with their dignities, if not their clothing, intact.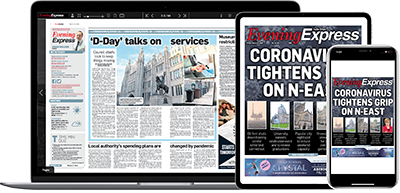 Help support quality local journalism … become a digital subscriber to the Evening Express
For as little as £5.99 a month you can access all of our content, including Premium articles.
Subscribe