THE Maze Runner – the first film based on James Dashner's post-apocalyptic trilogy for young adults – was unfairly dismissed as a testosterone-fuelled clone of The Hunger Games.
Wes Ball's propulsive and refreshingly unsentimental chase through a diabolical labyrinth killed off main characters in a clinical fashion and cleverly negated the need for back stories by burdening the teenage runners with amnesia.
Fragmented memories of the past gradually resurface in this equally entertaining sequel, which veers into grisly territory inhabited by The Walking Dead and World War Z, albeit within the boundaries of a 12A certificate.
Maze Runner: The Scorch Trials fills in some of the narrative blanks but always has one eye on the next thrilling action set piece, including a sprint through a topsy-turvy collapsed skyscraper that proves what goes up must come down.
The first chapter culminated with Thomas (Dylan O'Brien), Newt (Thomas Brodie-Sangster), Teresa (Kaya Scodelario), Minho (Ki Hong Lee), Frypan (Dexter Darden) and Winston (Alexander Flores) being airlifted to safety from a facility belonging to the World Catastrophe Killzone Department (W.C.K.D.).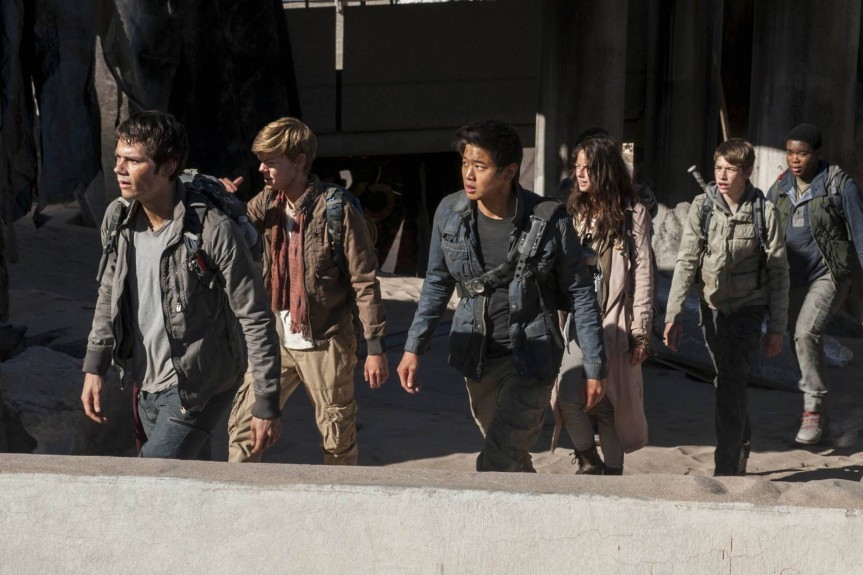 The teenagers arrive at a fortified research compound where Janson (Aiden Gillen) and his team care for the runners, keeping them safe from W.C.K.D. and its Machiavellian lead physician, Ava Paige (Patricia Clarkson).
Thomas learns that the maze runners hold the key to a cure for the Flare contagion, which has ravaged the globe and reduced humanity to flesh-hungry predators known as Cranks.
"There's something in our blood that W.C.K.D. wants," Thomas informs his pals.
When Janson fails to provide the answers that Thomas needs to hear, he spearheads a daring escape with a loner called Aris (Jacob Lofland).
The teenagers flee into the sun-scorched wilderness, where they come face-to-face with the Cranks and forge an uneasy alliance with a gung-ho girl called Brenda (Rosa Salazar) and her surrogate father (Giancarlo Esposito).
O'Brien remains a likeable hero, and new characters are introduced and swiftly dispatched as the hard fought war with W.C.K.D. intensifies.
Intriguing questions about sacrifice in a world where death is the only freedom provide the cast with plentiful opportunities to wring out tears.
Director Ball borrows from The Lost World: Jurassic Park for one of his film's nerve-racking crescendos and orchestrates frenetic encounters with the ravenous Cranks.
"Hope is a dangerous thing," one character says.
We now have reason to hope for a humdinger finale – Maze Runner: The Death Cure, scheduled for release in January 2017.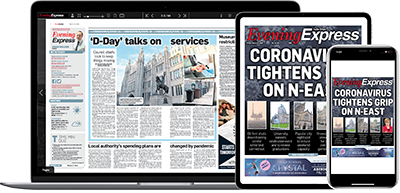 Help support quality local journalism … become a digital subscriber to the Evening Express
For as little as £5.99 a month you can access all of our content, including Premium articles.
Subscribe