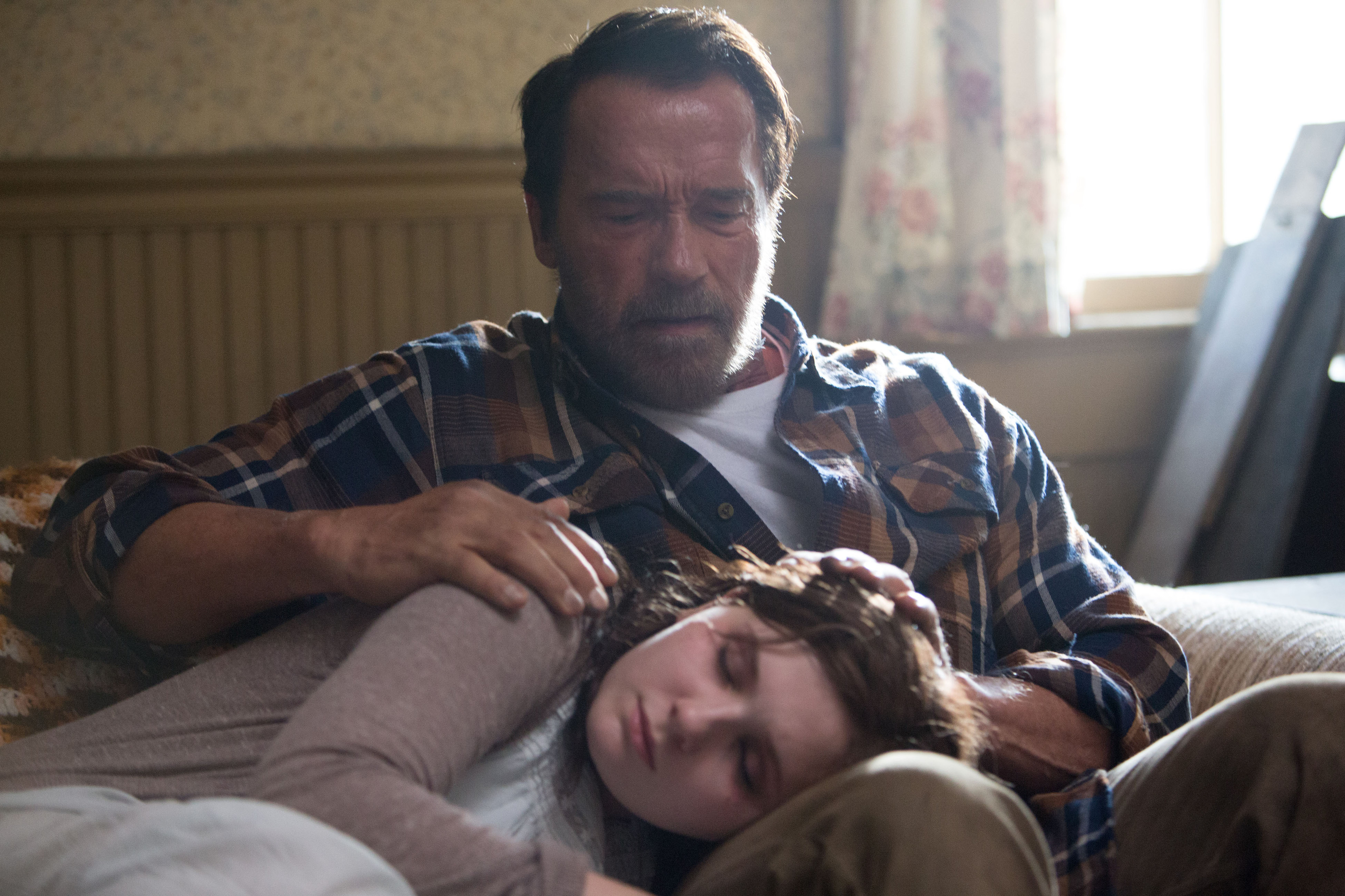 MAGGIE unfolds in a bleak, colour-bleached future ravaged by a deadly contagion, which takes six to eight weeks from infection to transform a healthy human host into a monstrous husk, capable of spreading the virus with a single bite.
There are explosions of bloody violence in Henry Hobson's post-apocalyptic thriller, and one wince-inducing moment with a kitchen knife, but the writer-director chooses to focus on the emotional devastation wrought by such an outbreak rather than the frenzied battle for survival.
By refracting a global disaster through the eyes of one beleaguered family, the director and screenwriter John Scott III create moments of pathos and heartbreak that will be familiar to fans of the TV series The Walking Dead.
His hero is widower Wade Vogel (Arnold Schwarzenegger), who spends two weeks searching for missing daughter Maggie (Abigail Breslin) in cities overrun by the Necroambulist virus.
Wade eventually tracks her down at a hospital, where she has been admitted with a bite from the infected.
Wade spirits Maggie home to the family ranch to enjoy what little time they have left before the virus takes hold.
As the girl's predatory instincts take over, Maggie's stepmother Caroline urges Wade to make the ultimate sacrifice.
Maggie is blessed with one of Schwarzenegger's best performances.
The Austrian oak is solid and Breslin wrings out tears as a young woman who realises the threat she poses.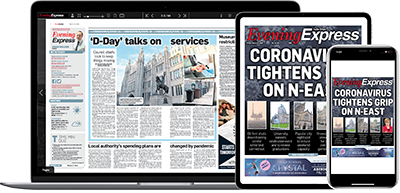 Help support quality local journalism … become a digital subscriber to the Evening Express
For as little as £5.99 a month you can access all of our content, including Premium articles.
Subscribe