John Stevenson's computer-animated sequel to the 2011 family comedy Gnomeo & Juliet opens promisingly with three pointy-hatted garden gnomes congregating around a beautifully bound storybook, deliberating which pint-sized yarn to spin for our delectation.
Perhaps the fantastical, fire-breathing adventure Games Of Gnomes? Or how about the derring-do of The Gnome Ranger, Indiana Gnomes or Spider-Man: Gnomecoming?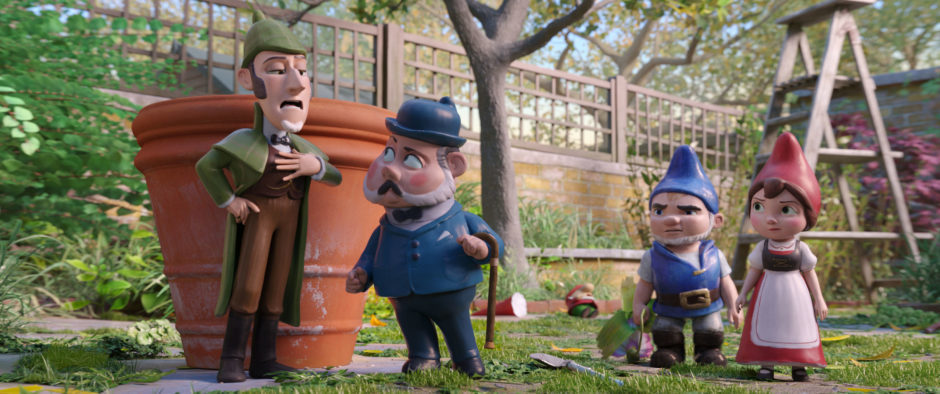 Alas, they settle on a lacklustre misappropriation of Sir Arthur Conan Doyle's private detective and we spend the next 80 minutes ruing the ornamental trio for denying us the thrills and chuckles of the other contenders.
Written by Ben Zazove, Sherlock Gnomes is a predictable tale of strained friendships, diabolical deeds and gung-ho rescues.
Vocal performances fall flat, including Johnny Depp's plummy take on the titular sleuth, and the script clumsily incorporates characters and phrases from the pages of Conan Doyle's books including one throwaway scene in a park with a slobbering bulldog, which Holmes alludes to as the hound of the Baskerville family.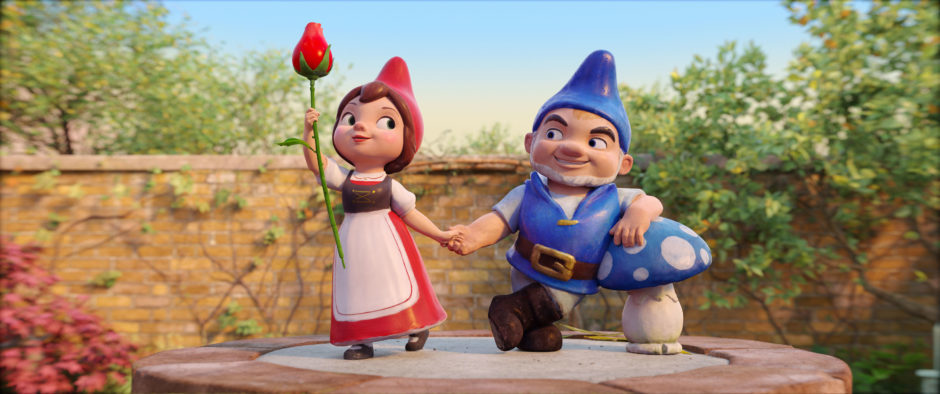 The flimsy gag might stand a chance of hitting its target if the animal was even the right breed.
"Emotion is the enemy of logic," opines Holmes. Truly, emotion has nothing to fear here.
Star-crossed lovers Gnomeo (voiced by James McAvoy) and Juliet (Emily Blunt) relocate to London with the rest of the ornaments including Lord Redbrick (Sir Michael Caine), Lady Bluebery (Dame Maggie Smith), Benny (Matt Lucas), Nanette (Ashley Jensen), Paris (Stephen Merchant) and Fawn (Ozzy Osbourne).
While Gnomeo and Juliet are otherwise engaged in a flower shop, a shadowy figure kidnaps the newly arrived denizens of the garden.
Sherlock Gnomes (Johnny Depp), sworn protector of London's garden gnomes, investigates with long-suffering sidekick Watson (Chiwetel Ejiofor).
"It's an ornamental crime on a scale we have never seen before," surmises the sleuth, who deduces his arch-nemesis, deranged pie mascot Moriarty (Jamie Demetriou), is the mastermind behind the grand theft.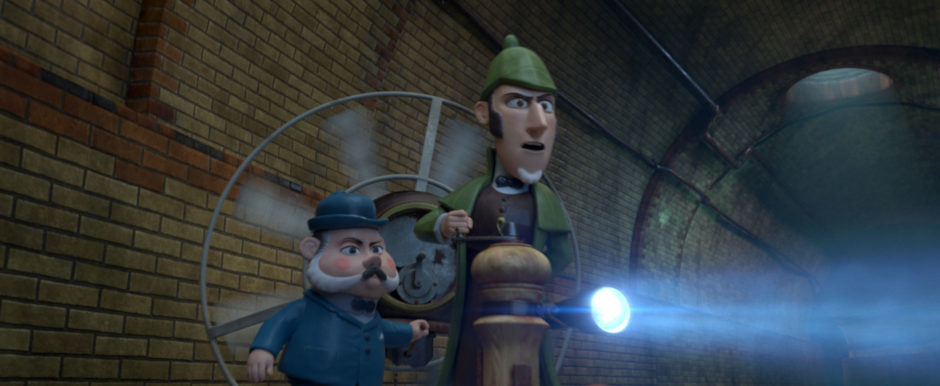 A scattershot hunt for clues leads Gnomeo, Juliet, Holmes and Watson around the capital via a doll museum, where Sherlock's ex-girlfriend Irene (Mary J Blige) presides over a harem of misfit mannequins who seem to have been salvaged from the rejects bin of the Toy Story films.
Sherlock Gnomes is elementary in the most unflattering sense, punctuating the title character's laboured investigation with perfunctory action sequences set to classics from the Elton John back catalogue (he is one of the film's executive producers).
McAvoy and Blunt fail to enliven their feuding sweethearts while Demetriou's Machiavellian mascot is starved of tasty one-liners hard-baked with madness and mischief.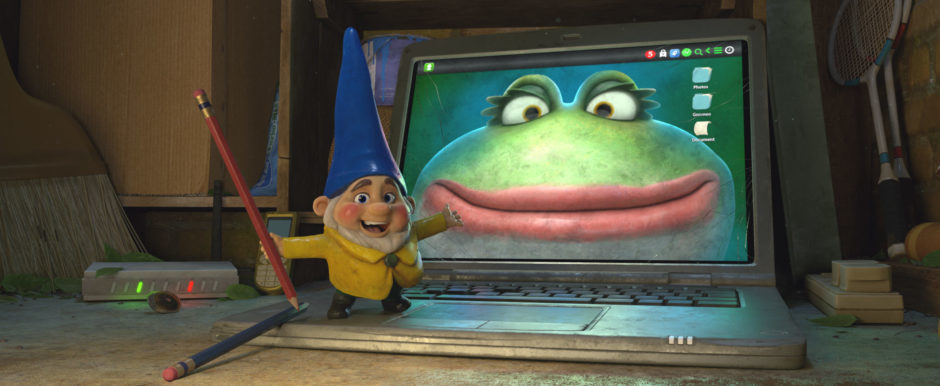 In stark contrast to the writing, animation is polished and seduces the senses.
There is no greater disappointment than a beautifully wrapped present with little of appreciable value inside.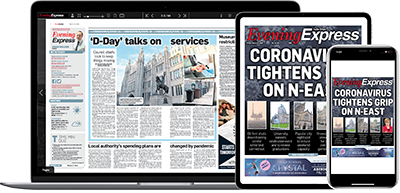 Help support quality local journalism … become a digital subscriber to the Evening Express
For as little as £5.99 a month you can access all of our content, including Premium articles.
Subscribe