The 1970s gave birth to myriad fads and cultural trends – disco, Star Wars, hot pants, Speak & Spell, mood rings, punk rock – but it was also the decade when male film-makers nurtured a lurid fascination with rape revenge fantasies.
The Last House On The Left and I Spit On Your Grave exemplified a queasy obsession with torturing female protagonists, who would be reborn as unstoppable angels of vengeance to punish their violators in sickening close-up.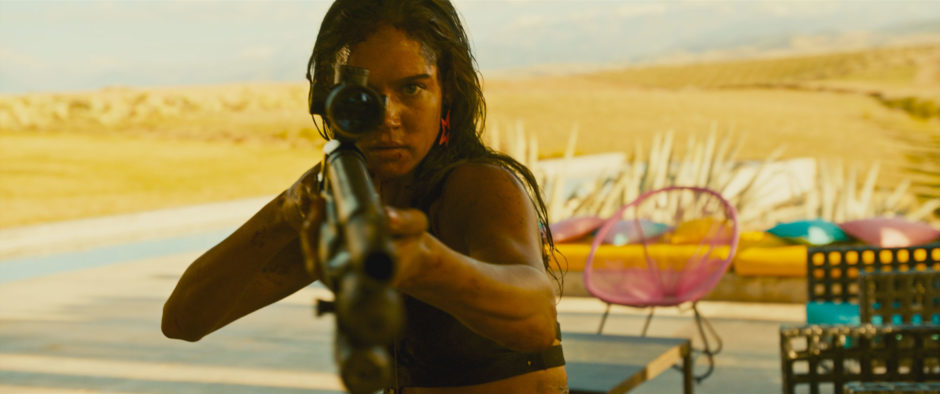 First-time French writer-director Coralie Fargeat seizes the exploitation horror subgenre by its privates and refuses to let go as she puts a feminist slant on the bloodthirsty battle of the sexes to echo the fiery indignation of the Me Too and Time's Up movements.
Shot on location in Morocco but set in an unspecified sun-baked wilderness, Revenge gleefully embraces gore-slathered visual excess, including one whoop-inducing scene of the heroine forcibly removing a sliver of glass with trembling fingers from her eviscerated foot.
The film wears its 18 certificate as a badge of honour, spattering the camera lens with bodily fluids, occasionally for comic effect like a climactic scene of two characters slip-sliding uncontrollably down tiled corridors coated in glistening crimson.
"Women always have to put up a fight!" rages one attacker.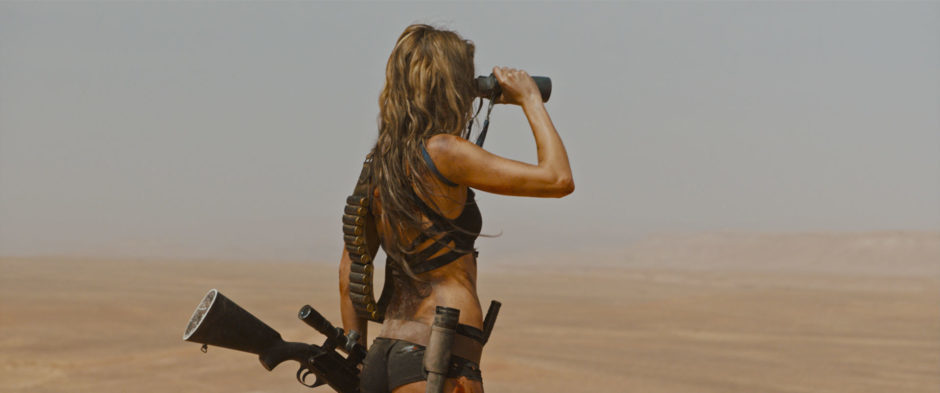 The aptly titled Revenge serves up that courageous, ballsy retaliation with lashings of stylistic flair.
Lollipop-sucking sex bomb Jen (Matilda Anna Ingrid Lutz) joins her married lover Richard (Kevin Janssens) at a secluded designer retreat, located miles from prying neighbours who might interrupt their furious coupling.
The air of wanton debauchery is soured by the unexpected arrival of Richard's lascivious hunting buddies, Stan (Vincent Colombe) and Dimitri (Guillaume Bouchede), who stare hungrily at Jen in her figure-hugging shorts, crop top and bubblegum pink plastic earrings.
She enjoys the attention and dances provocatively with the men during a boozy late-night drinking session.
The following morning, Stan forces himself upon her and refuses to take no for an answer.
When Richard returns to the house, Jen issues a tearful ultimatum: "Call the helicopter or I will call your wife and tell her everything!"
Terrified that his lover will carry through her threat, Richard, Stan and Dimitri plot to silence Jen and leave her lifeless body in the treacherous desert.
More fool them.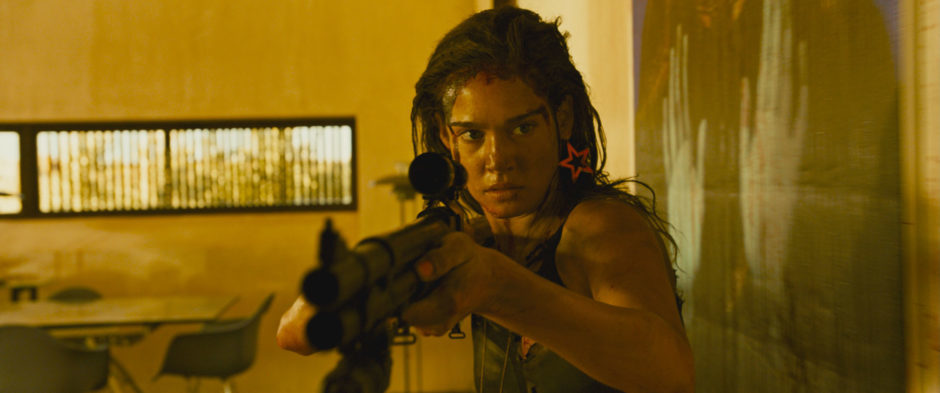 Revenge is not for the faint of heart, gleefully spilling blood at every woozy juncture as Jen proves, through gritted teeth, that the female of the species is more deadly than the male.
A glaring continuity error tarnishes a pivotal scene in which Jen cauterises a gaping wound with a can of Mexican beer but the heavy-handed imagery of a phoenix rising from the flames eventually takes flight.
Fargeat directs at full pelt, eliciting a fearless central performance from Lutz, who embodies beauty and beast in sweet harmony.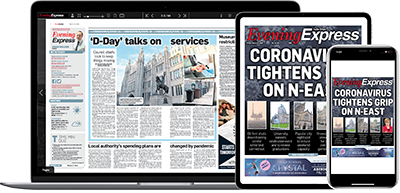 Help support quality local journalism … become a digital subscriber to the Evening Express
For as little as £5.99 a month you can access all of our content, including Premium articles.
Subscribe