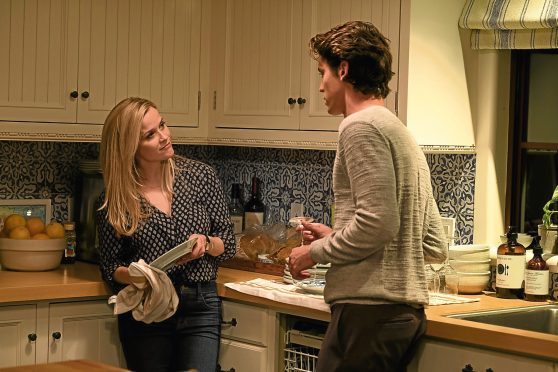 Beautiful, rich people with adorable offspring try to convince us that being single is the end of their privileged worlds – boo hoo! – in first-time director Hallie Meyers-Shyer's romantic comedy.
Home Again is cut from the same luxurious fabric as The Holiday and It's Complicated, films penned by Nancy Meyers, the director's proud mother.
Emotional syrup evidently runs in the family because Meyers-Shyer drizzles gooey sentiment over every frame of her contrived wish-fulfilment fantasy about a recently separated wife, who stirs the loins of three potential suitors.
"I'm the idiot who is dealt a winning hand and still managed to lose," grumbles the heroine's estranged husband when he acknowledges everything he let slip through his fingers.
He's not joking – his queen of hearts is a superwoman, who harks from Hollywood royalty, cheerfully chauffeurs the kids to school, cooks nutritious meals, runs a fledgling interior design business, cleans her sprawling Los Angeles residence without breaking a sweat, and still finds time to look expertly coiffed and styled from the moment she wakes.
It must be miserable to totter in her designer heels without a care in the world, savouring the endless good fortune that falls in her lap.
This perky homemaker is Alice Kinney (Reese Witherspoon), whose marriage to music executive Austen (Michael Sheen) has recently broken down.
She relocates to Los Angeles, to the home of her Oscar-winning director father, where she nurtures their daughters Isabel (Lola Flanery) and Rosie (Eden Grace Redfield) with help from her screen siren mother Lillian (Candice Bergen).
Coincidence flings a trio of aspiring twenty-something filmmakers – director Harry (Pico Alexander), screenwriter George (Jon Rudnitsky) and actor Teddy (Nat Wolff) – into Alice's rarefied world and they take up temporary residence in her guesthouse.
Home Again unfolds in a picture perfect alternate reality, in which lonely singletons cry perfect tears to a soundtrack of Aretha Franklin, Carole King and Johnny Mathis.
Oscar winner Witherspoon fights whitened tooth and painted nail to make us care about her glamorous single mother but it's impossible to muster sympathy for a character who has everything.
The most suitable candidate for her affections is quickly dismissed: "You're one of the good ones," she tells this paramour. "You're like a woman!"
Perhaps Alice should tumble down the rabbit hole of a different wonderland.
You'd have to be mad as a hatter to care.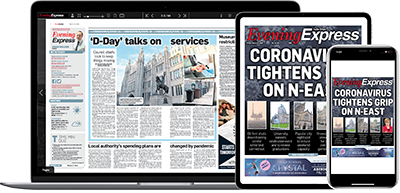 Help support quality local journalism … become a digital subscriber to the Evening Express
For as little as £5.99 a month you can access all of our content, including Premium articles.
Subscribe