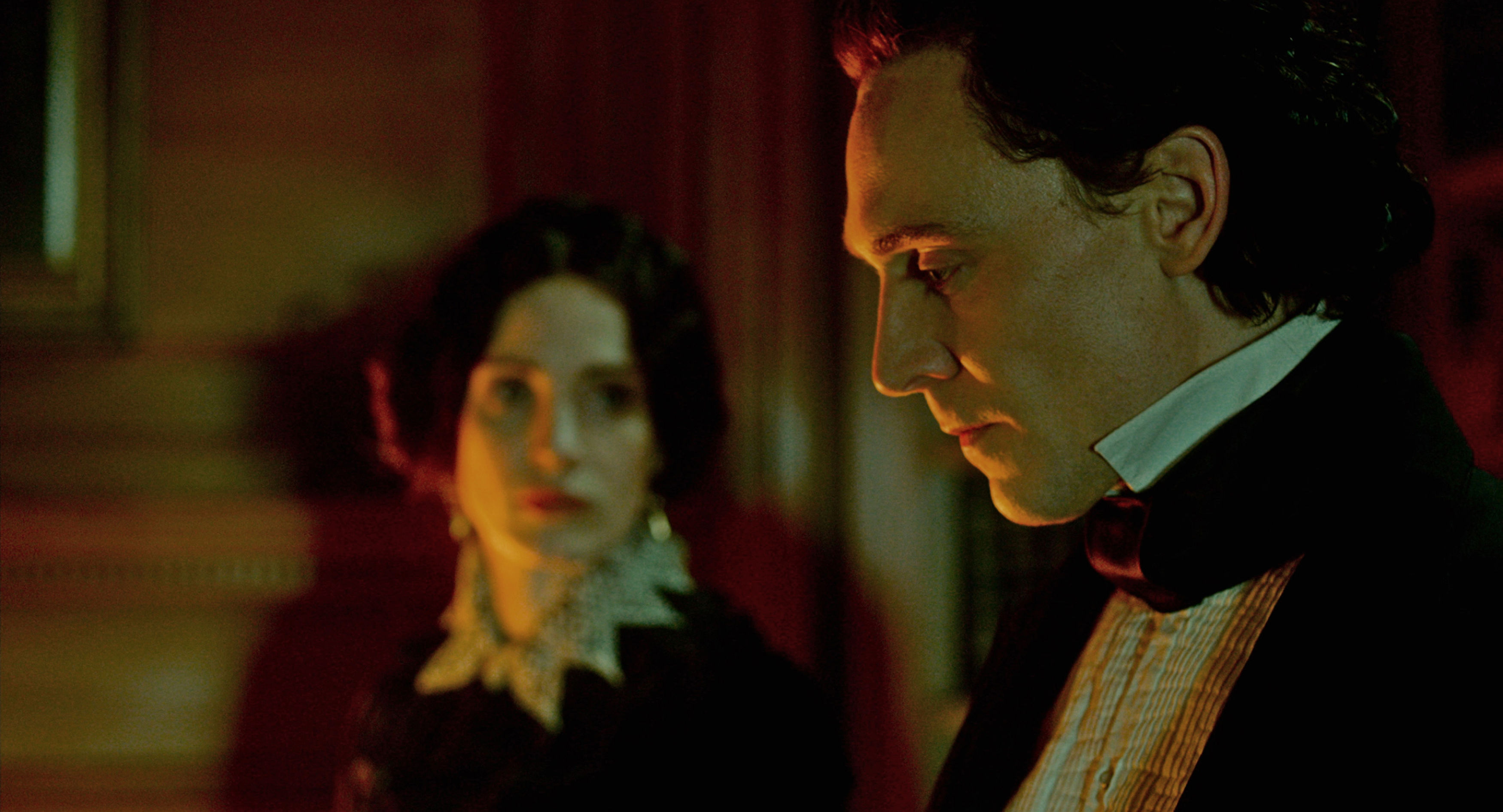 DIRECTOR Guillermo del Toro, who conjured the dark, brooding fairytale Pan's Labyrinth, flirts with madness and twisted desire in this visually opulent gothic romance.
Set in 19th century New York and snow-laden Cumbria, Crimson Peak is a tour-de-force of mouldering set and costume design, and evocative art direction.
Del Toro's films always look ravishing, even when his scripts are malnourished, and his ninth feature behind the camera doesn't disappoint.
The Mexican filmmaker exploits shadow and light to striking effect, and beckons gnarled, tormented spirits with hollow eyes and screaming mouths that seem to warp the world around them.
Co-writer Matthew Robbins draws inspiration from Daphne du Maurier and Henry James for a script that tantalizes and teases for the opening hour, but falls short as the fear and paranoia rise.
Edith (Wasikowska) is an aspiring author at odds with the prevailing attitudes of late Victorian society.
An impecunious British baronet called Sir Thomas Sharpe (Hiddleston, pictured) visits Buffalo, New York to seek funding for his clay extraction machine.
Edith's father Sir Carter Cushing (Beaver) refuses to finance it, but he is powerless to stop his daughter falling for Sir Thomas.
They marry and move to Sharpe's crumbling ancestral home, Allerdale Hall in Cumberland.
An imposing portrait of Thomas' mother hangs on one wall. "I like to think that she can see us from up there," smiles Thomas' enigmatic sister Lucille (Chastain).
As Edith acclimatises to her surroundings, she stumbles unwittingly upon dark secrets.
If looks were everything, then Crimson Peak would be one of the year's best. Once you unbutton the picture's exquisite artistry it becomes apparent how gossamer thin the plot strands are that hold together this two-hour spectacle.
Wasikowska captures the naivete and resilience of her independent woman, who only understands the despicable ulterior motives of Hiddleston and Chastain's creepy siblings when it is too late.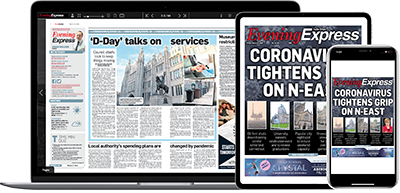 Help support quality local journalism … become a digital subscriber to the Evening Express
For as little as £5.99 a month you can access all of our content, including Premium articles.
Subscribe