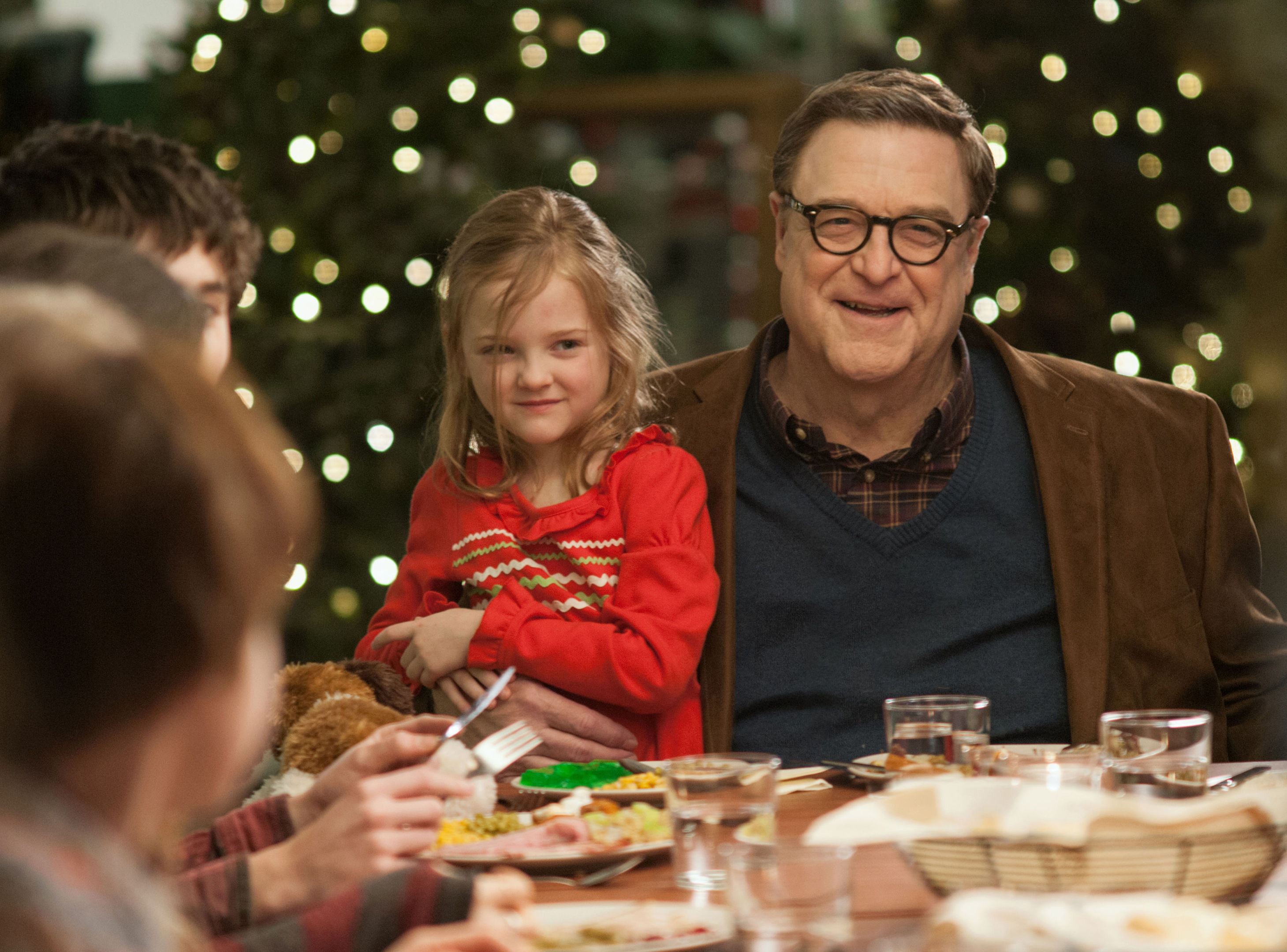 Four generations of a dysfunctional family gather to share tidings of discomfort and joy in Jessie Nelson's saccharine comedy drama.
Employing an episodic structure that recalls Love Actually but falls woefully short of Richard Curtis' festive romance, Christmas With The Coopers squanders an ensemble cast of Oscar winners and nominees in thankless, underwritten roles.
Some of the dialogue wouldn't sound out of place on the inside of a greetings card and various conflicts and reconciliations, which come to a head at the dinner table, feel contrived.
"It's not that I don't like you – it's that I like you more when I'm not with you," one female character earnestly informs her sister.
Tone veers wildly from slapstick to poignant introspection including one poorly developed sequence of a character talking openly about their sexuality for the first time.
When it comes to raw, unvarnished honesty, scriptwriter Steven Rogers is on Santa's naughty list.
Instead, he slathers on the sickly sentiment, healing deep divisions between the two-dimensional protagonists with remarkable speed and efficiency.
Years of simmering resentment and sibling rivalry are no match, it seems, for mistletoe and free-flowing wine, and rockin' around a Christmas tree.
On December 24 every year, Sam Cooper (John Goodman) and his wife Charlotte (Diane Keaton) host a feast of celebration for their loved ones.
Guests include their children Hank (Ed Helms) and Eleanor (Olivia Wilde), Charlotte's father Bucky (Alan Arkin) and sister Emma (Marisa Tomei), plus flatulent and forgetful aunt Fishy (June Squibb).
This year is no different, except Sam and Charlotte have neglected to tell their nearest and dearest that this is their final Christmas meal because they intend to separate after more than 40 years of marriage.
En route to the reunion, Emma meets an emotionally conflicted police officer (Anthony Mackie), Bucky bids farewell to his favourite diner waitress (Amanda Seyfried), and commitment-phobe Eleanor enjoys a flirtation in an airport lounge with a handsome returning soldier called Joe (Jake Lacy).
"Be my boyfriend, just for the night," she cheekily suggests, inviting Joe to accompany her home so she can avoid the usual, nagging questions about when she is going to settle down.
Meanwhile, Hank struggles to land a new job to appease his harridan ex-wife (Alex Borstein) and his teenage son Charlie (Timothee Chalamet) attempts to impress a high school crush.
"I was a failure at marriage," despairs Hank. "I refuse to be a failure at divorce."
Christmas With The Coopers has all the charm of a glass of tepid egg nog.
Goodman and Keaton deserve far better, simply going through the motions as their on-screen relationship comes apart at the seams, while Arkin demonstrates a delicate touch in his old coot's heavy-handed scenes.
Tomei and Squibb are both surplus to requirements – mere wrapping on an expensive but ultimately disappointing gift of the season filled to bursting with hoary cliches.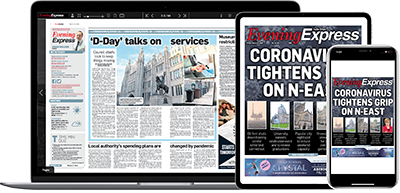 Help support quality local journalism … become a digital subscriber to the Evening Express
For as little as £5.99 a month you can access all of our content, including Premium articles.
Subscribe