Based on a true story of outlandish lies, American Made reunites director Doug Liman and leading man Tom Cruise after their successful collaboration on the sci-fi thriller Edge Of Tomorrow.
It's an interesting choice of role for the gung-ho star of Top Gun and the Mission: Impossible franchise: an amoral drugs smuggler and money launderer.
Despite Cruise's best effort to play against type, he can't resist adding a sheen of likeability to his portrayal of a money-driven family man, who was exposed as a pivotal figure in the Iran-Contra scandal that threatened to bring down the Reagan administration.
A different actor, who hasn't spent his career cultivating a personal brand of wholesomeness, might have elevated Gary Spinelli's script and dug deeper, right down to the marrow of this criminal's warped psychology.
Sadly, any emotional ripples radiate solely on the picture's glossy surface.
Regardless, Liman's nostalgic visual flourishes, crisp editing and Cruise's insistence on performing his own stunts ensure this short-haul flight overcomes some of the dramatic turbulence and safely touches down without outstaying its welcome.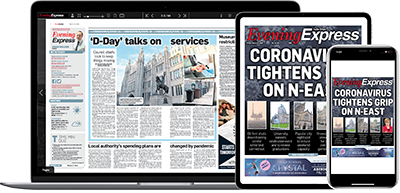 Help support quality local journalism … become a digital subscriber to the Evening Express
For as little as £5.99 a month you can access all of our content, including Premium articles.
Subscribe