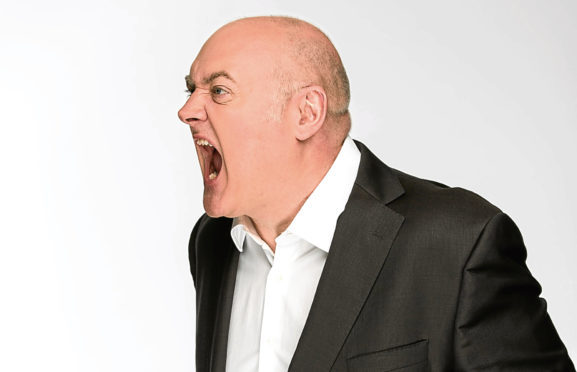 Dara O Briain's a bit miffed with us.
After years of playing the Music Hall quite happily, he stepped on the stage of His Majesty's for the first time last night and announced "you've been keeping this a secret".
But if he thought Aberdeen had been holding out on letting him into the lush interior of HMT, he didn't hold out on delivering more than two hours of cracking comedy.
Even more engaging, and swearier, live than on telly, he delivered set up, after punchline, after joke, after stream of consciousness riff, then tied it all together with gleeful ease, that kept up the laughter for the whole show.
Brexit, fake news, middle age, family life and AI assistants were all targets.
Dara's set pieces were hilarious, but his improv with audience members even more so.
Fast, razor-sharp, clever and furiously funny, you admire his skill while laughing at his gags.
Aye, Dara can play HMT anytime he likes (including his second gig tonight).