Bloody 'Ell, is it that time of year already.
It must be if Beavertown's seasonal blood orange IPA, checking in at 7.2%ABV,  is back on the shelves.
I discovered this beer a couple of years back and it was a firm favourite … but when it's gone, it's gone.
So, does its current outing live up to my memory … and expectations?
It pours nicely, and has an easy-on-the eye orange tinge in the glass. The head laces up nicely, but does break down rather quickly.
The nose is citrusy, obviously, but with a backnote of hoppiness.
Nice and crisp on the first taste, it has a great mouth feel and lifts off the tongue cleanly.
You get a full blast of orange notes, a touch tart, then it settles down to a lingering bitterness at the back of the mouth.
After that, though, there's not a lot going on. It's not as complex or as more-ish as I remember. A touch cloying even.
Perhaps that's because other citrus IPAs have been hitting the market and reaching that benchmark (BrewDog's Clockwork Tangerine for example).
While it's still an enjoyable beer, the wow factor isn't quite there any more. Perhaps absence doesn't make the heart grow fonder.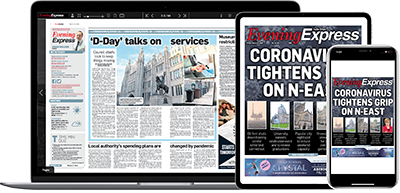 Help support quality local journalism … become a digital subscriber to the Evening Express
For as little as £5.99 a month you can access all of our content, including Premium articles.
Subscribe