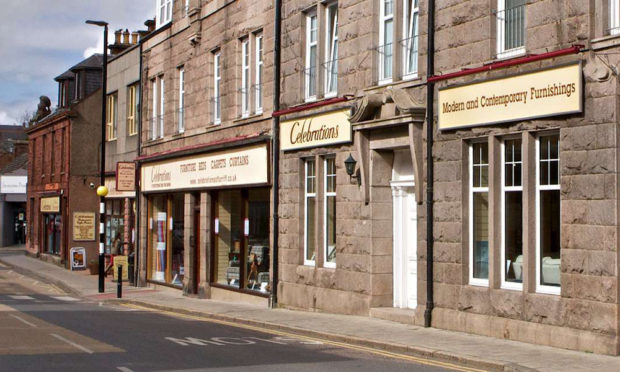 When you are shopping in Aberdeenshire there is only one destination – Celebrations of Turriff. This family-run department store in Turriff in the heart of Aberdeenshire offers everything you could imagine under one roof, bringing you a shopping experience you will never forget.
Shopping can be stressful as you trail around store after store in all weathers searching for that must-have item, but the beauty of Celebrations of Turriff is that it's a one-stop shop selling everything from clothing to carpets!
This independent store, which was established in Turriff almost 25 years ago, has been providing a destination shopping experience to customers from across Aberdeenshire and beyond since 1994. Browse around the store's different departments at your leisure, and if you need assistance in locating a particular item, then ask a friendly and knowledgeable staff member.
Celebrations of Turriff can also help inspire if you, like many others, are planning to redecorate or indulge in some home improvements. There is a fantastic homeware department providing 'everything for the home' you could possibly want, like bedding and furniture, curtains and carpets, and kitchenware and tableware. There are always special offers available, click here to find out more.
Or, perhaps you are looking for a fashionable new outfit for a special occasion, or 'celebration'? Then there are well-stocked ladieswear and menswear departments here too, with quality brands like Esprit and Remus Uomo. Again staff are on hand to offer their expertise, and there is also a personal shopper service which you can take advantage by booking an appointment.
After all that shopping you will have worked up an appetite, so your next stop has to be the award-winning restaurant on site, the Conservatory Restaurant and Coffee Parlour.
Whether you are popping in for coffee and cake or special weekend roast lunch, you will be made most welcome at this bright and spacious restaurant. You could consider Afternoon Tea with a tipple for just £11.50pp with a glass of prosecco or gin (£8.50pp without)? Delicious food – much of which is locally-sourced – is served here seven days a week (Monday to Saturday 9.30am to 4.30pm and Sundays 12-4.30pm).
So, for a worthwhile and enjoyable destination shopping experience, visit Celebrations.
*For more information about Celebrations of Turriff, visit the Facebook page here or visit the website here.