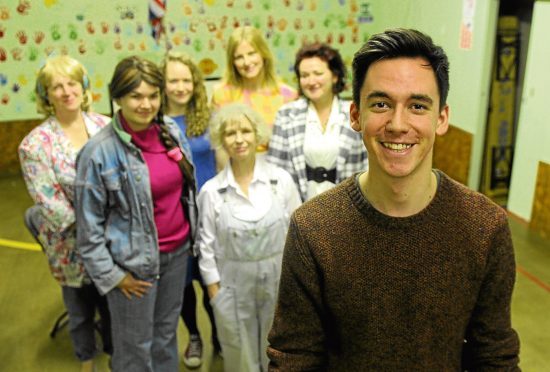 As a way of coping with the loss of his sister Susan, Robert Harling wrote Steel Magnolias in 10 days in 1987.
And it became an instant hit quickly followed by a film which earned Julia Roberts her first Oscar nomination.
Now it is taking to the stage of Aberdeen Arts Centre as a play.
Even though the film is still popular, Bruce Taylor, the director of the Studio Theatre Group's version, does not think many people have seen this drama on stage.
He said: "I think people would be pleasantly surprised by how similar the film is to the play.
"With the single setting and the proximity to the audience the play will give the audience the chance to really be sucked in by the six Magnolias and their story, as if they were sitting in the parlour themselves!"
Even though the story is set in Louisiana, it should be relatable to everyone as it is focused on friendship. Bruce added: "Throughout the four scenes the audience will see friendships, new and old, tested, made stronger and celebrated in the hilarious way.
"With a cast made up of very different ages I think it is an amazing testament to the longevity of the show because it makes it accessible to any age."
This is obviously not the first play about friendship, however, it is unique.
At the beginning of the script, it reads: "The women in this play are witty, intelligent and above all, real characters. They in no way, shape or form are meant to be portrayed as cartoons or caricatures."
Bruce said: "There is an amazing authenticity and reverence in the writing and I think that is what really sets it apart from the crowd."
Despite the fact the show is centred around women, Bruce does not think Steel Magnolias is a feminist play.
He said: "It celebrates women rather than trying to prove a point. These ladies know their place in the world, whether men like it or not."
The author's sister died from complications related to diabetes. Therefore, the play also tries to raise awareness of the disease.
Bruce stated: "Steel Magnolias does highlight the struggles of a diabetic through Shelby's story who tries to strive for normality."
Aberdeen audience can see Steel Magnolias from Wednesday to Friday at 7.30pm at Aberdeen Arts Centre.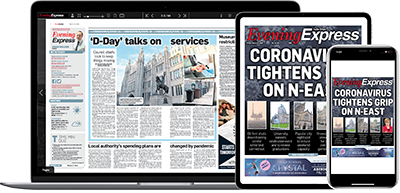 Help support quality local journalism … become a digital subscriber to the Evening Express
For as little as £5.99 a month you can access all of our content, including Premium articles.
Subscribe