May as well enjoy the break
What do you mean it's another bank holiday weekend? Well, at least we have stuff to keep us busy with a new style beer from Six°North, a new store with ABV Craft Drinks, Brew Toon gearing up for a busy summer and The Craftsman saying slainte to whisky sours.
Odds and suds
On yer bike …
Stonehaven's own Belgian brewers, Six°North are taking a different path with their latest beer.
Omnium, which will be hiting 6DN bars tomorrow, is a session IPA and the first of a series of three new offerings, away from the brewery's usual style.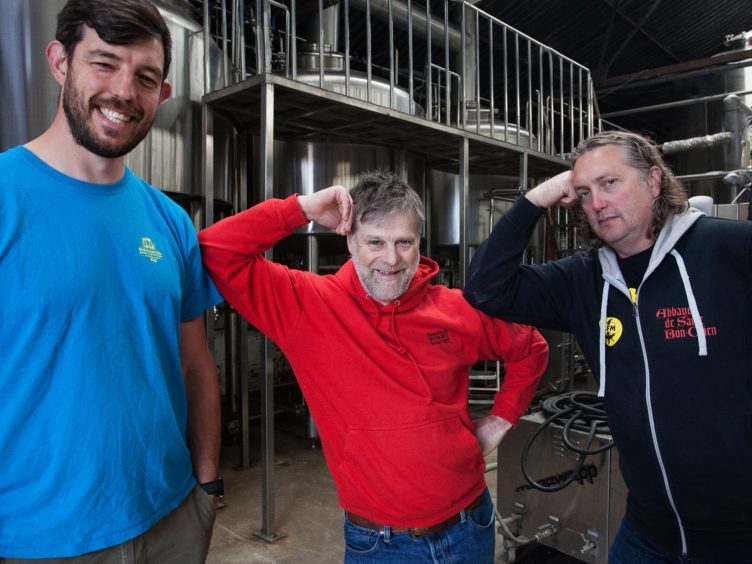 Six°North founder Robert Lindsay explained: "Omnium is our first foray into more modern, British styles, if you like, taking on IPAs etc. We are are going to develop three beers and this is our first, a session IPA at 4.3%. The other two will be a pale ale at about 5.3% and an IPA at about 6%.
"We'll still be brewing all of our classic styles we've developed over the past five years. This is just broadening our horizons and adding to our portfolio."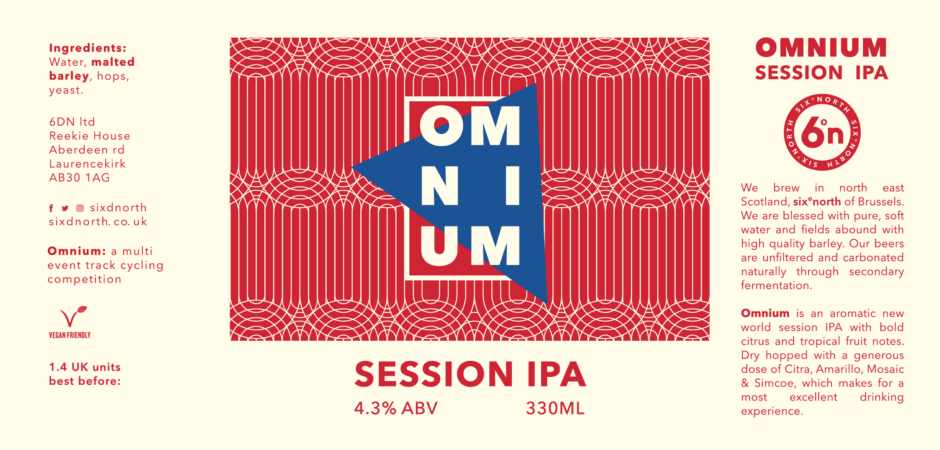 While Omnium (it's a cycling event) will be unveiled at the Edinburgh Craft Beer Festival today, it was actually launched last Friday in Scotland's most remote pub … the  Old Forge in Knoydart. It's so out of the way, it doesn't even have roads.
Robert explained: "Because this is a small change in direction from us, we tagged on to the idea you never know where the road leads you, in this case a place we didn't think we would be. So we decided to launch in a place that has no roads  – and to tie back to ourselves the pub is actually operated by a Belgian, Jean-Pierre Robinet."
Back on the Belgian front, just this week Six°North started on their third in the Foraged And Found series in a collab with Swiss brewers BFM – Bière des Franches-Montagnes.
Robert said: "BFM have been around for 20 years now and do some really great beers. This is the final one of the Foraged And Found, this time with herbs and spices from the Swiss mountains and province, which Jerome from BFM brought across with him."
Using Swiss hysope, green anise and lemon peel, the resulting brew will be a Berliner.
New kid on the block
The north-east has just been handed a new outlet for fine craft drinks of all types, including a dizzying beer selection.
ABV Craft Drinks in Banchory opened its doors last Saturday and is an offshoot of Deeside Brewery and Distillery.
The store's general manager Iso Towler said: "We are specialising in craft drinks, as the name suggests, we have lots of bottles and cans of beer, some great wines and at the moment we are on 111 gins.
"But on the beer front we are are carrying about 115 at the moment and we have more coming in."
Iso said as well as offering a great range of drinks, ABV aim to be holding Meet The Maker events every Saturday, including beer and spirit producers.
"We've had a really good response since we opened and we are just going for it. Craft beer and gin are very popular just now. We, do also plan to stock things like Tennants, which may not appeal to everyone, but sometimes you just can't beat a cold lager."
But away from Tennants, what would Iso recommend for this weekend.
She said: "I just tried Verdant's Even Sharks Need Water. It's a bit stronger at 6.5%, but it is such a lovely IPA. It's very juicy and very hoppy, just absolutely delicious."
Got the bottle for it …
So what's been going on at Brew Toon Brewery in Peterhead you ask?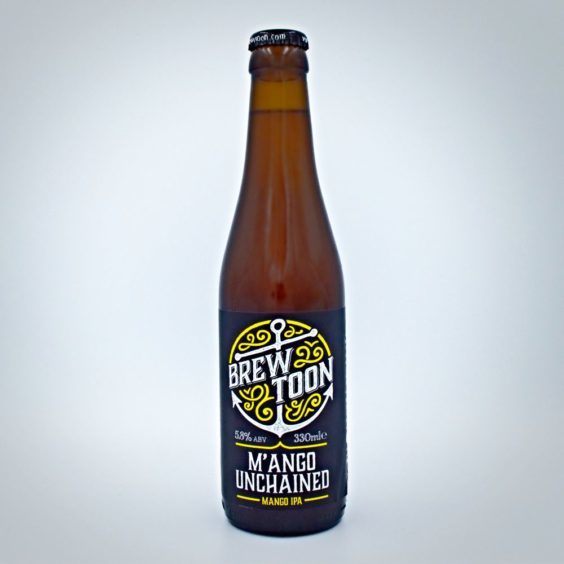 This, says general manager Cameron Bowden:  "Beer wise, we have a new batch of M'ango Unhcained in the fermenters which will be available mid June.
"We have also been doing some test batches so will likely release a new beer at tart of July. Oh, and our new bottling line (that will do 1,000 bottles an hour) arrives the week of June 4."
All of that, plus a big presence at next week's Taste of Grampian even plus a vinyl record fair in the brewery on Sunday, June 4.
Who's Got What? We take a look at what Aberdeen's craft beer bars have on tap
Just as an aside …
Yeah, I know this is a beer blog, but beer and whisky just go together.
So let's hear it for The Craftsman Company joining forces with Musa for a Whisky Sour Festival this Sunday.
Craftsman bar manager Stuart Nimmo said: "We're looking forward to yet another bank holiday Sunday and our joint event with our friends round the corner at Musa. The Whisky Sour Festival will be held across both venues, with pop up food and drinks stands where your tokens can be exchanged for goodies. Representatives will be on hand to talk you through their product and of course there will be plenty whisky, gin, beer and live music!"