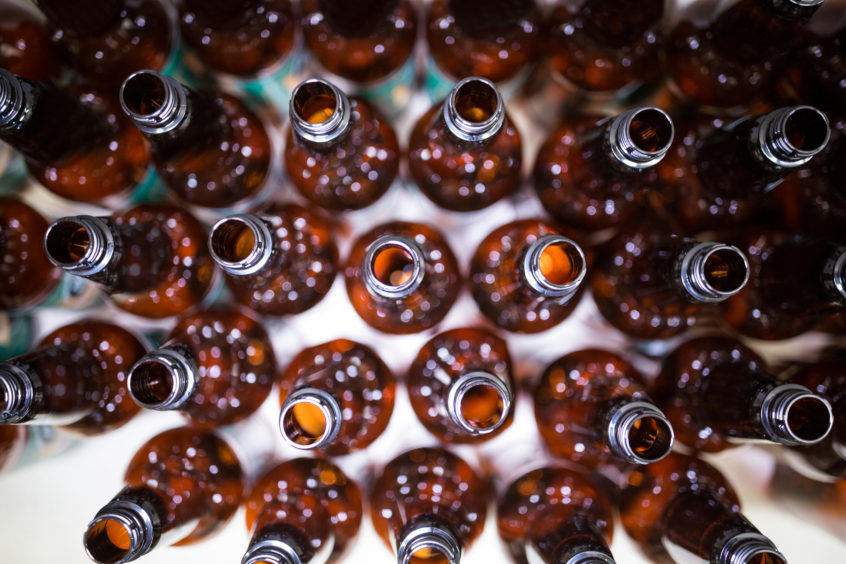 It's BrewDog AGM weekend, Aberdeen is beer central right now and city bars are rising to the challenge with some epic beers on tap.
Here's a look at what news to look forward to from the AGM, some of the great events at BrewDog in the Gallowgate and Castlegate and as if that wasn't enough, Fierce Bar opens its doors and it's taps on at The Craftsman Company.
scott begbie
Odds and Suds
Super sours
It's party central at the AECC as thousands of shareholders and guests head for the BrewDog AGM tomorrow.
But it's not just all about drinking, eating and the craic.
There's serious stuff around the annual general meeting too, including news and updates for shareholders.
One of the most keenly anticipated announcements is the formal launch and putting flesh on the bones of BrewDog's new brewery The OverWorks and the beers it will be offering.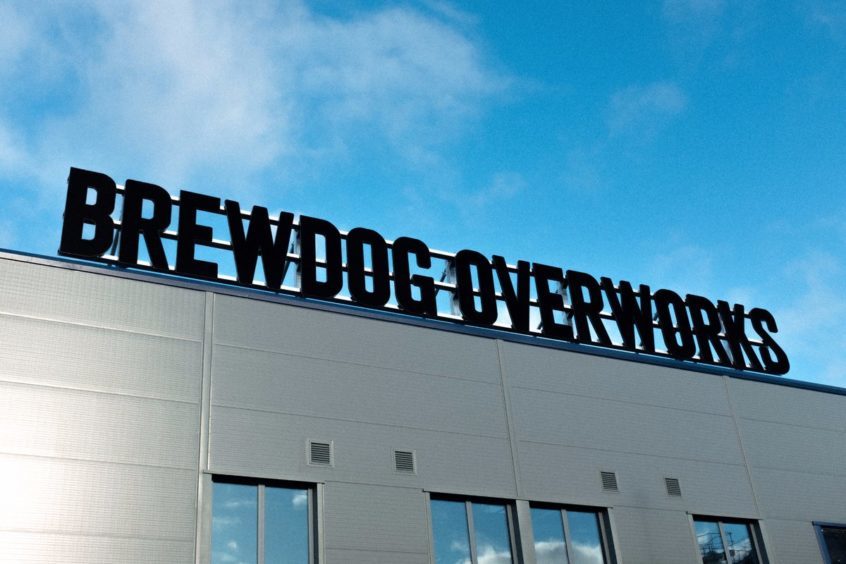 This is the new Ellon plant that will bring BrewDog's touch to the increasingly popular world of sour beers.
It's all about spontaneous fermentation then ageing brews in oak barrels, some formerly holding red wine, or foudres.
OverWorks has been brewing quietly in the background for some time now (see what I did there), with teasers but little detail, so it will be great to see it put in the spotlight this weekend.
No AGM pass? No problem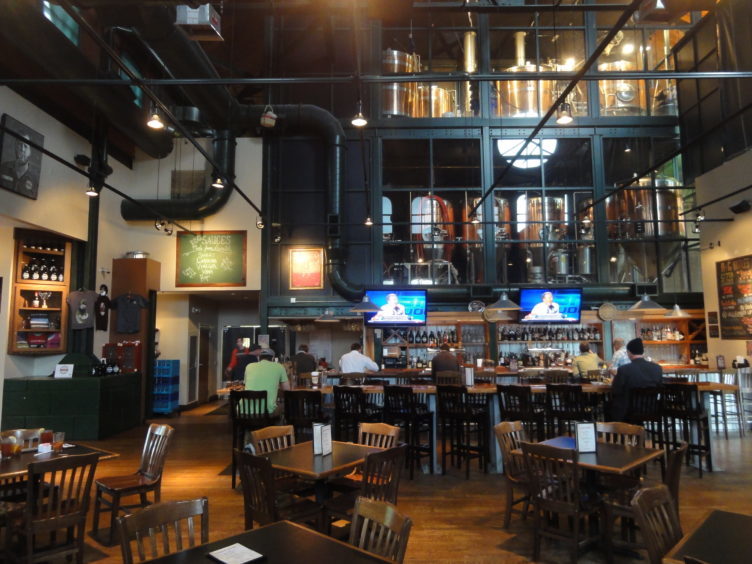 Of course, not everyone managed to get a ticket to the AGM, but that's ok.
BrewDog Castlegate has a feast of events around the weekend to give you a flavour of what's going on.
They started earlier today with a meet the BrewDog Brewer session at 4pm and then tonight will be showcasing Bearded Iris, a legendary brewer out of Nashville.
As if that wasn't enough from tomorrow Castlegate will be playing host to a showcase of Against The Grain from Kentucky.
And just when you thought it was all over, the bar will be swedging in with a chance to meet the OverWorks brewer on Sunday at 2.30pm.
All in all it looks like a jampacked weekend, according the bar's general manager Craig Fallenstein.
"It's just going to be an insane weekend, but it's all turn up and have a good laugh," said Craig. "We just have a ton of amazing beer flowing through the taps all weekend.
"I'm looking forward to having Bearded Iris, they are one of the top breweries in the world. They're known for their big, dank Vermont-style, East Coast IPAs and this is one the first times they've imported their beers into the UK.
"On Saturday, we have Against The Grain, a super well-known brewery who are hard to come by and we have five of their beers."
Craig said the OverWorks Meet the Brewer event would also prove to be popular as a first chance to find out more about the sour beers range from Brewdog.
"The atmosphere in the bar is going to be thumping this weekend," he said "People will be flooding into Aberdeen from all over the UK and all over the world."
Warm up, cool down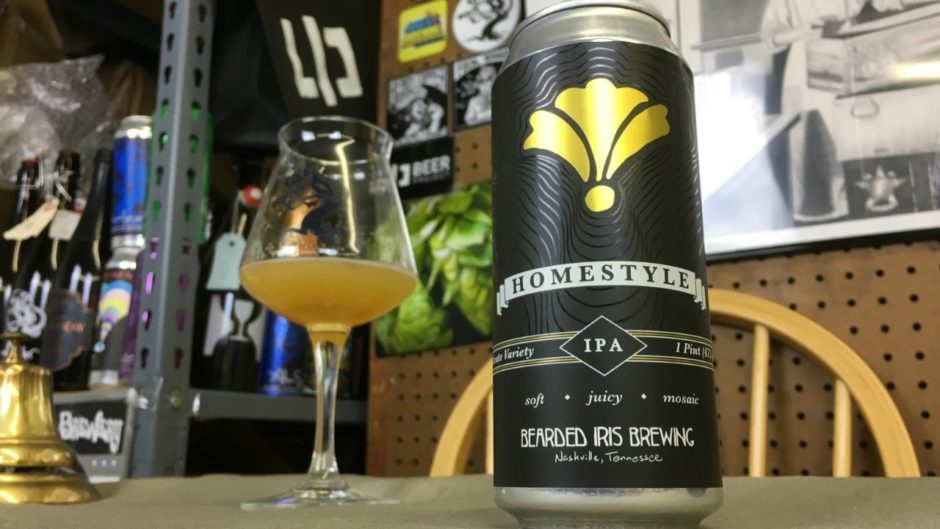 Over at BrewDog Gallowgate, they are helping folk limber up for AGM weekend then cool down afterwards.
Tonight they have an "AGM Warm UP" showcasing Bearded Iris beers and on Monday the "AGM Cool Down" will see The Bruery paying a visit.
Kirsty Guyan, the bar's general manager, said: "It's a huge weekend for us.
"Bearded Iris are from Nashville and their beer hardly ever makes it out of the southern states let alone to the UK, so it's an epic thing to have so many of their beers over here.
"They experiment with different hop mixes, so for your big hop heads – and we're expecting a lot this weekend – that'll be interesting for them. But New England IPAs tend to be really juicy as well, so they are all round good beers."
For the Cool Down, they are welcoming brewers from The Bruery in California.
Kirsty said: "They kind of specialise in sour beers and funky, oak-aged beers. We have the brewers in the bar to do a Meet The Brewer event with us from 6pm, with six beers they have chosen that they think are up there with the best."
Fierce is here …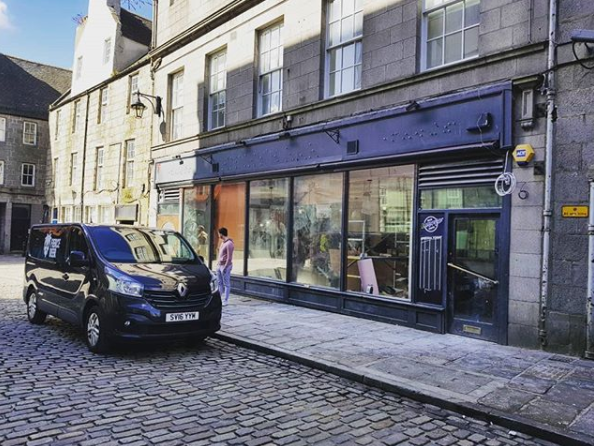 And it's about to open … Fierce's new bar on Exchequer Row will welcome its first beer fans at 5pm tonight. (Friday)
The Aberdeen-based brewery has had a race against time to open its first bar in time for AGM weekend  – and sales supremo Louise Grant is delighted.
"We've turned it around in three weeks, realistically. The support we have had has been unbelievable to get us to where we are.
"The team that worked on the bar has been amazing, working until 1am every day this week to make sure we were open for today.
"I couldn't be happier, especially because there are so many people going about this weekend for the BrewDog AGM."
Louise said there are still finishing touches to be done to the bar – "it's rustic" – but she is looking forward to welcoming people through the door.
"I'm going to do my best Bet Lynch," she said.
The new Fierce bar will have 14 of their own lines, plus guest beers on draught, a cider guest, plus bottles and cans.
There's also local gins, rum, plus wine, fizz and spirits.
"Just get down and have a look and enjoy Fierce," said Louise.
Line 'em up …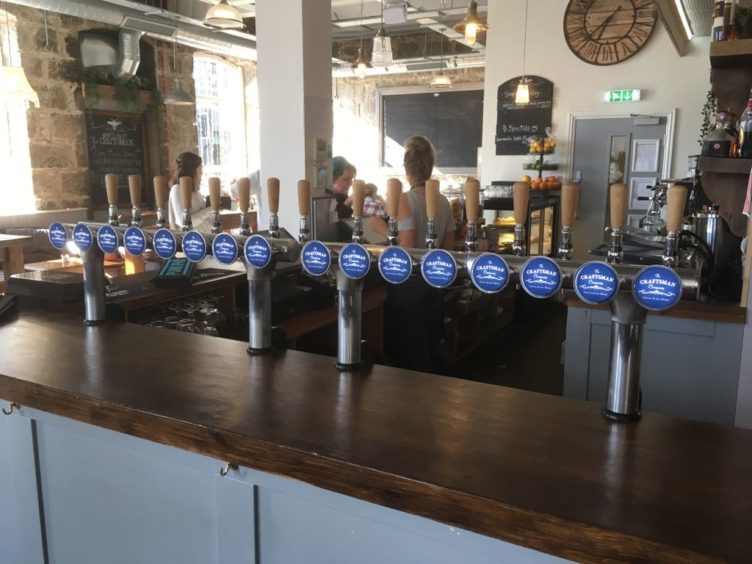 While everyone else is hoping for taps aff weather soon, over at The Craftsman Company they are celebrating taps on.
The Craftsman's Chief of Stuff Garry Russell explains: "We have just had an additional six lines put in taking us up to 16 in total.
"To show this off we have invested in brand new fonts above the bar allowing us to bring you even more sexy beer and even bigger meet the brewers – exciting times ahead."
Garry added: "Its been a manic week here at The Craftsman Company. Our first AGM weekend is almost upon us and we can't wait to get going. This weekend we have live music both Friday and Saturday night from 9pm."
And Garry is also teasing "big news" to come from the Craftsman next week.
"We have an exclusive launch from one of the United Kingdom's favourite and biggest craft beer breweries that's going to be beyond epic. Watch this space beer lovers!"
Can't wait.
This week I have been mostly drinking… BrewDog's Clockwork Tangerine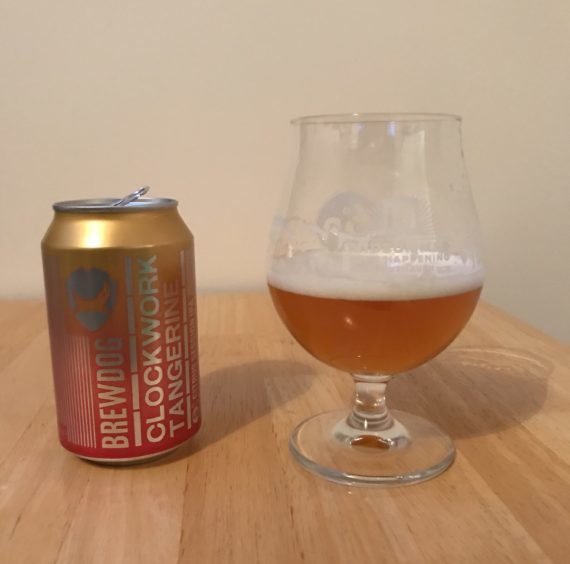 This being AGM weekend and all, it would be rude not to crack a BrewDog.
Fresh out the starting line is Clockwork Tangerine, the brewer's prototype challenge winner.
It has a lovely pour and settles into the glass nicely, with a deep antique gold colour and a hearty head.
The nose is sublime, all freshly-peeled tangerine and mandarin with a hint of hoppiness about.
The first taste is remarkable. A big juicy citrus hit that breaks down into hoppy bitterness.
Your immediate thought is "that's refreshing".
This is a beer with a nice mouthfeel and it comes lightly off the tongue, too.
The more you drink, the more flavours develop, including a lingering bitterness that doesn't outstay it's welcome.
Checking in at 4.5% this is great citrus session IPA … just like it says on the tin.
Who's got what? We take a look at what Aberdeen's craft beer bars have on tap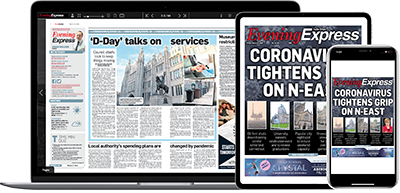 Help support quality local journalism … become a digital subscriber to the Evening Express
For as little as £5.99 a month you can access all of our content, including Premium articles.
Subscribe