With news this week that Club Tropicana The Musical  is heading to His Majesty's Theatre this colourful can just shouted off the shelf at me.
From those Welsh rascals Tiny Rebel, it's day-glo colours just scream tropical IPA.
The colour code carries on as it pours into the glass, with an almost orange hazy hue to it and a head that laces up quicky but dies back just as fast.
The nose is all mango and pineapple and hints of hops, while the first taste delivers a massive juicy, fruity hit.
My first thought was "I recognise that taste … oh yeah. Fruit Salad sweeties."
It's a flavour that lasts the whole beer through, even when the bitter hop hip settles in at the back of your mouth.
Clwb Tropicana is a very drinkable brew, for all it checks in at 5.5%. And, before you ask, no it's not free. But it is worth the money.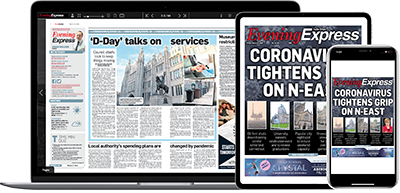 Help support quality local journalism … become a digital subscriber to the Evening Express
For as little as £5.99 a month you can access all of our content, including Premium articles.
Subscribe