They do say small is beautiful, so when I spotted this offering from the wee independent brewer in Stonehaven, I thought I'd give it a rattle.
Long 14 is citrus sweet blonde IPA, checking in at 5.2%, which hits the glass in a golden blaze of glory with excellent carbonation and a big, bold head.
The aroma is fruity, touches of peach and bit of digestive biscuit.
On tasting, you get all of the above and bit of sweetness besides, then an immediate big hoppy hit of bitterness. And repeat.
It's a crisp, clean beer, if not overly complex, but just fine for sipping on.
As a wee pointer, I tipped the whole thing in for the first bottle I tried and found the bitterness front and foremost. Holding the sediment back for my second tasting and it was much more balanced.
It certainly gave me a taste for seeking out more Big Fish offerings.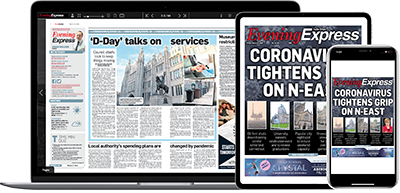 Help support quality local journalism … become a digital subscriber to the Evening Express
For as little as £5.99 a month you can access all of our content, including Premium articles.
Subscribe