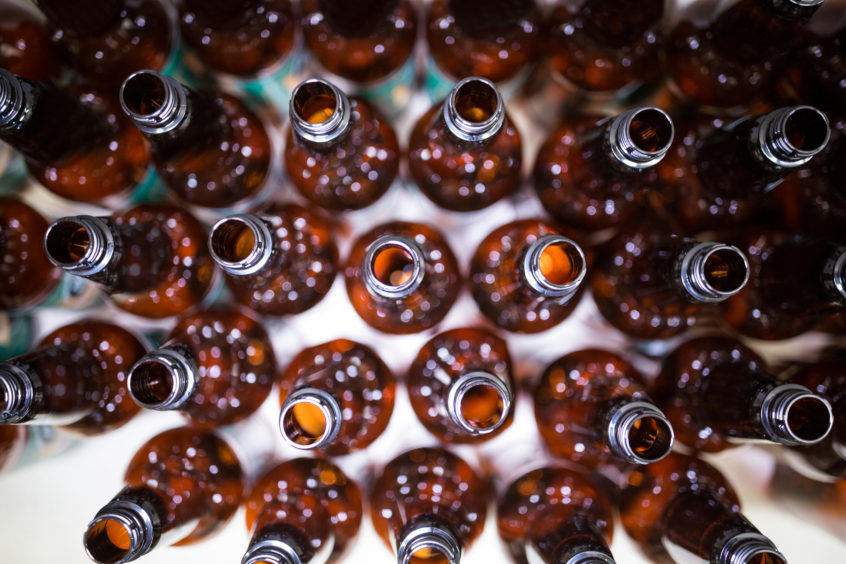 Welcome to this week's offering on the wonderful world of beer where optimism about sunshine rules supreme … which is why we're talking about Beer At The Barn Lochter;  foraging for rhubarb, kind of, with Six°North; looking forward to Double Ice Cream treats with BrewDog and even heading for sunny France with Fierce (and Paisley with Brew Toon).
ODDS AND SUDS
Festival fun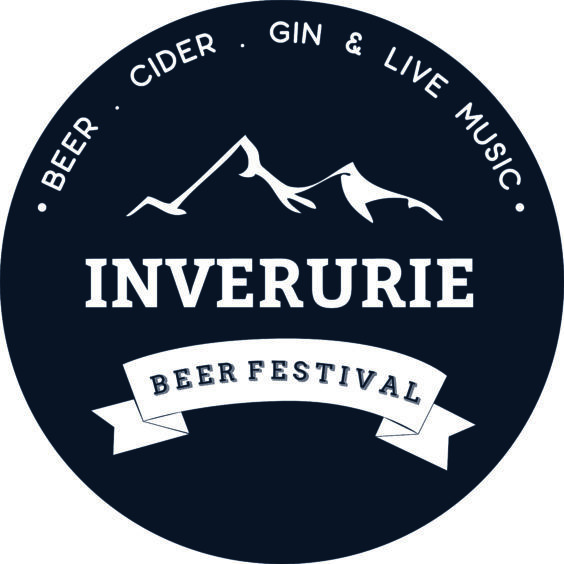 Those nice chaps at Beer At The Barn are off on their travels again … setting up shop in the Lochter Activity Centre at Oldmeldrum tonight and tomorrow.
And the Finlayson brothers Guy and Mungo – who mastermind the Inverurie and Banchory beer festivals – are offering a cornucopia of delights.
Mungo said: "We have local breweries – like Brew Toon, Deeside and Fierce, plus Two Thirsty Men from Speyside – in the mix, along with Cloudwater, Cromarty, Dalrannoch, Magic Rock and Wild Beer.
"We have some new beers on offer in the lineup – we have the latest Purple Reign wheat beer from Brew Toon as well as their popular lager, Weekend Hooker – everyone loves the name.
"Also, Magic Rock's High Wire Grapefruit has a lot of people talking on social media, it's a popular one."
Mungo said the indoor event, with live music and street food, also offers up cider, gin, prosecco and rum and he's expecting just under 1,000 people to come along and enjoy the fun.
On the music front, Mungo is enthusiastic about Gentlemen Of Few, BBC Radio 2 Folk Award finalists, who are playing on Saturday evening.
"They are an up-and-coming band from Kent who are playing the Mull Music Festival on Friday, then coming across to us on Saturday."
As for the location, Mungo said: "We have shuttle buses running from Inverurie Town Hall and Oldmeldrum itself, so it's easy to get to."
"So get on board, come out to Lochter, the sun will be shining so you can enjoy some beers with your friends and listen to great live music."
Tonight's session (Friday) runs from 6pm to midnight and there are two sessions tomorrow from noon to 5.30pm, then 6.30pm to midnight.
Rhubarb, rhubarb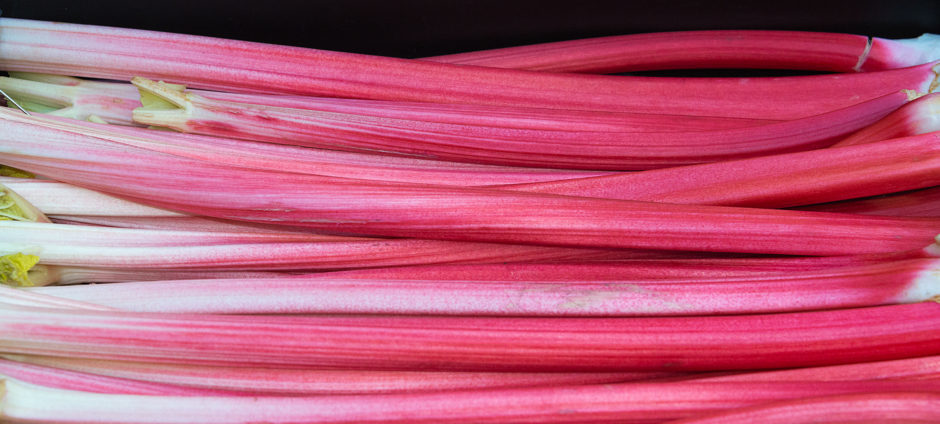 Stonehaven's Six°North Brewery has been hard at work on its second collab in its Foraged & Found range for 2018 … only it took more foraging than they intended.
Head Honcho Robert Lindsay said: "It was a bit of a challenge because spring has sprung late this year. We had hoped to use wild rhubarb, which should be through by now, but because of the long winter it's just not through yet."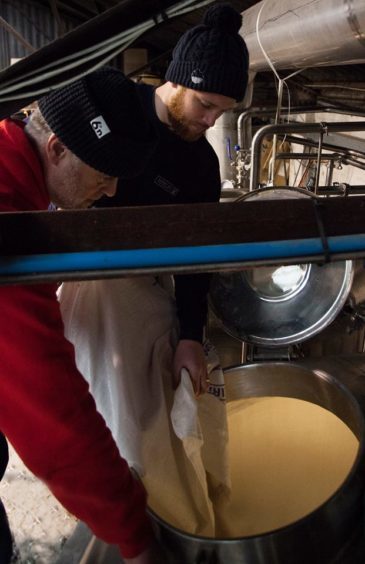 Still, having invited Burnt Mill Brewery from Suffolk up for the adventure, the foraging shifted direction.
"We'll now have a spruce saison instead, which should be quite good," said Robert.
He said he enjoyed working with Burnt Mill. "They are a reasonably young brewery, but they have a decent name and are now coming through."
The spruce saison, which should be ready by late summer, joins the first Foraged & Found collaboration with Burning Sky, brewed last month using sea buckthorn.
The third and final brewery taking part will be the Brasserie BFM from Switzerland … but the foraged ingredient is still under wraps.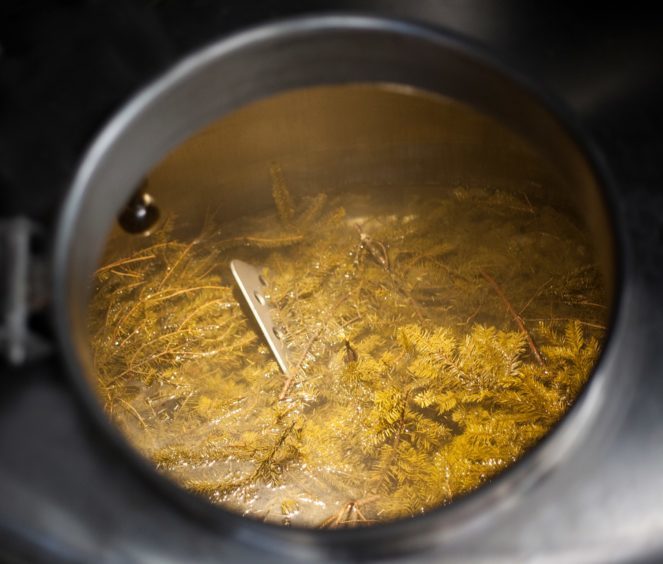 And it's not just guest brewers who have been hard at work at Six°North … bar staff from Aberdeen, Glasgow and Edinburgh have been working their magic too as part of the 6DN Project Genesis.
Robert said the idea is to invite staff out from behind the bar to come up with, then brew their own beer, working in teams.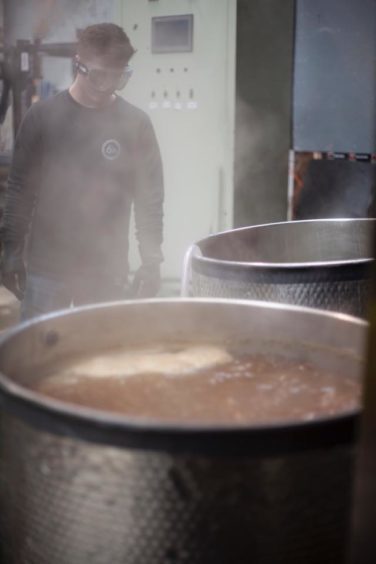 He said: "We are going to brew about 150 litres of each one, they will all be released together in each of the bars, then there will be an open vote for the best one. Then there is a possibility that the winner might be made as a full run"
This week, the Edinburgh crew have been concocting Operation Omafiets, a Belgian waffle inspired white stout with coffee, cocoa, lactose and vanilla.
The other bars' recipes are under wraps for now.
I scream, you scream …
… and if you do scream for ice cream, then head over to either BrewDog on Thursday.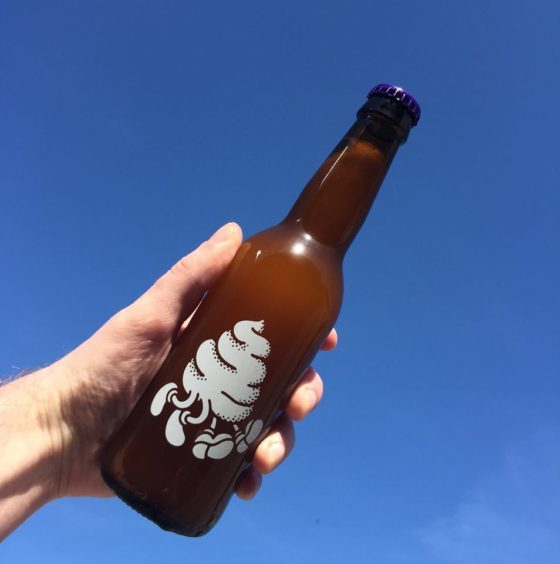 BrewDog bars across the country are playing host to a Buxton Brewery showcase, which includes the launch of their new collab with Omnipollo, Original Double Vanilla Ice Cream.
Craig Fallenstein, general manager at the Castlegate bar says he can't wait.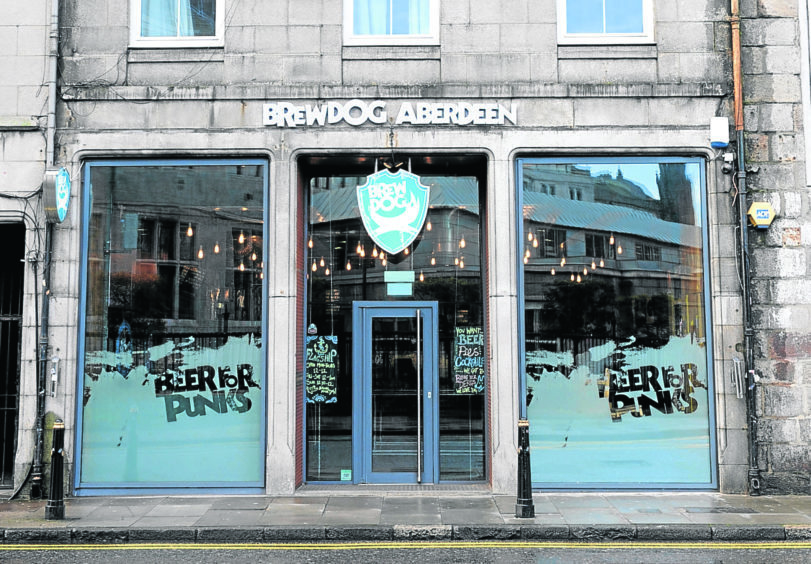 "I have no idea what it's going to be like, it hasn't even arrived on site yet. But I have had the original Ice Cream Pale which is phenomenal and I just have very, very high expectations for it."
"But not just that, Buxton's Trolltunga is phenomenal as well, it's their gooseberry sour IPA and that's just a unbelievably good beer in my opinion. But everything we've got on from them is going to be pretty insane, they are a very good brewery."
Also on at the Buxton showcase will be: Enkel (Belgian Patersbier); DDH Axe Edge (IPA); Moray Flow (Imperial Stout) and the legendary Yellow Belly (Imperial Stout) – yeah, that one, on tap here in Aberdeen. Enjoy.
Flying the flag
Two North-east breweries are hitting the road, taking their fine wares to some high profile beer festivals.
Fierce are off to the far-flung reaches of France, taking part in the Lyon Bière Festival tomorrow and Sunday.
They are joining a Bar British Invasion as part of the prestigious event, with their New England Rye IPA and latest addition to the range, Aaron's Red.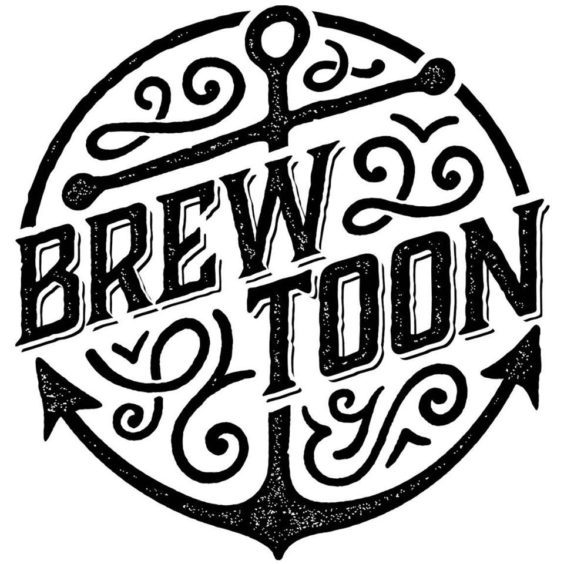 Closer to home, Brew Toon are setting up stall at Beer at the Barn Lochter (as mentioned above) then from Wednesday to Saturday next week will be at the Paisley Beer Festival, one of the largest held in Scotland.
Good to see our local heroes flying the flag.
This week I have mostly been drinking … First World Problems by Stewart Brewing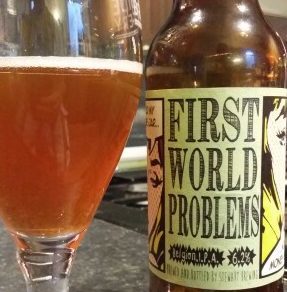 So there I was on a train with a fully charged tablet and bluetooth noise-cancelling headphones ready for an Altered Carbon binge, only to discover I had watched all the downloads already and no way of streaming the rest.
Ahh, first world problems. Which inspired this week's beer choice.
Stewart Brewing, out of Edinburgh, offer up this Belgian IPA in an eye-catching can clearly influenced by Lichtenstein.(the artist not the wee country).
The beer pours nicely and fills the glass with a dark amber, hazy brew with a good, lacey head.
A swirl and a sniff hints at hops and citrus and maybe even a note of caramel in there.
On first sip, those aromas give way to a slightly grapefruity first taste before the hops deliver that satisfying back of the mouth bitterness.
It then settles into a clean, refreshing drink that carries a bit of oomph at 6.2% ABV.
A fine one to settle in with when you're box set bingeing … if you remember to download them that is.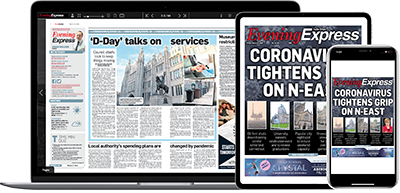 Help support quality local journalism … become a digital subscriber to the Evening Express
For as little as £5.99 a month you can access all of our content, including Premium articles.
Subscribe