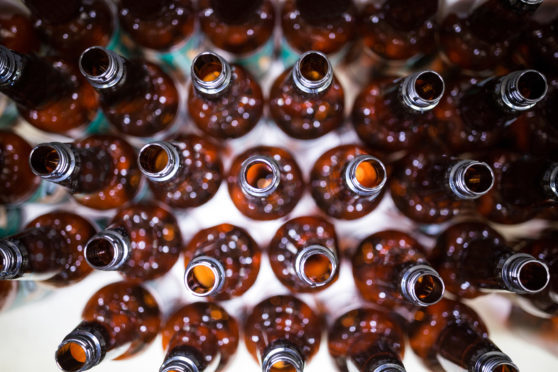 The art of summer drinking
Since the weather is teasing us with the odd burst of sunshine it's only right we get a bit summery. So this week we're looking at Six°North's summer art jamboree, some juicy Fierce offerings, a sit-ootery at The Craftsman and the beers you want for the Midsummer Beer Happening in Stonehaven. Cheers
scott begbie
Odds And Suds
Jam on it …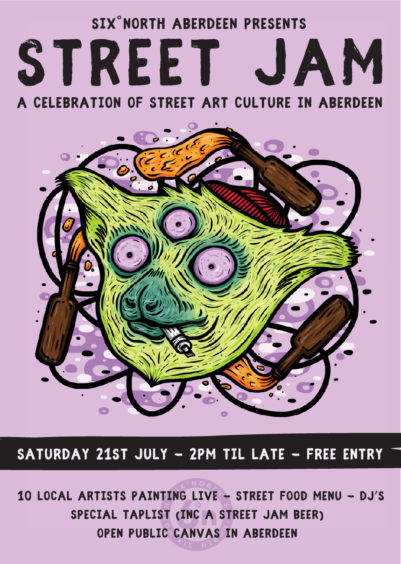 They're getting arty over at Six°North's Aberdeen bar, announcing the return of their hugely popular Street Jam.
It's a street art festival being held at the Littlejohn Street bar on July 21. It will boast 10 local artists painting on the day, plus DJs, food and, of course, great beer.
The event gives local artists a chance to showcase their stunning work while letting the rest of us see their skills in action.
Robert Lindsay, Six°North founder, said: "We're thrilled to be hosting Street Jam for a second year in Aberdeen. It was such a brilliant event last year and we look forward to welcoming the artists into our venue once more."
There will have a number of large canvases spread around the venue which artists will be collaborating on from 2pm onwards. There will even be a canvas that is open to the public to add their tag or doodle!
And on the beer front  Six°North have their very own beer brewed just for Street Jam: A Gooseberry IPA!
Swede dreams …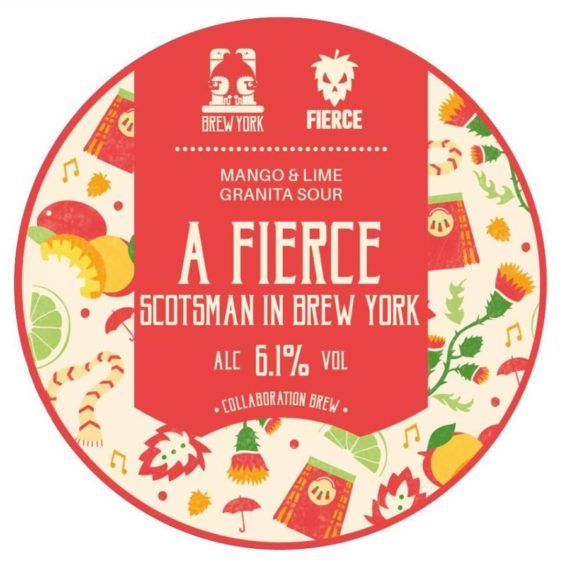 They're feeling a bit fruity over at Fierce this week … with a new brew on offer.
Sales supremo Louise Grant explained: "Last night we launched at the Fierce bar our collab which we did with Brew York in April  A Fierce Scotsman in Brew York.
"It's a lovely mango and lime granita sour, that's 6.1%ABV, and it will be on taps and cans, available only at the bar."
And the collaborations continue at Fierce as they welcome Swedish brewers Dugges to brew with them on Thursday next week.
Louise said: "In the evening, from 6pm, they we will do a tap take over at the bar.  David Linden, head brewer, and Simon Tubbin from Dugges will be there to say hey and maybe pour the odd beer – they are amazing humans."
With nine Dugges beers on offer, that looks like a Fiercely good Thursday night out.
Inside out …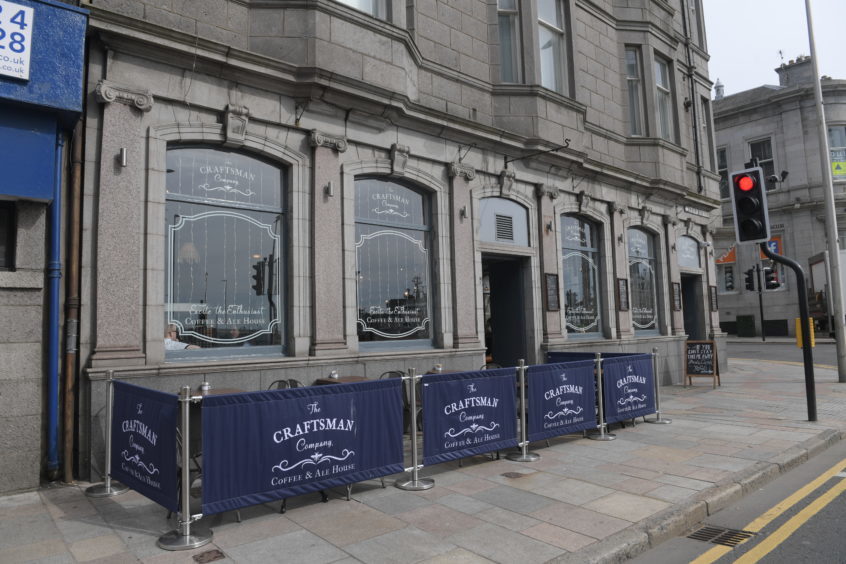 The Craftsman Company are heading for the great outdoors …
This cool spot has introduced a new outdoor seating area on Guild Street just in time to take advantage of the better weather.
It runs alongside the side of The Crafstman Company building with windbreaks and comfy chairs and tables.
Bar manager Stuart Nimmo said: "We are very excited about this as it's been something we had planned from the beginning. To showcase this exciting new development we've gone all out with an array of juice, fruity and sour beers perfect for sitting out with."
That's summer in the city sorted then.
And the winners are …
The Midsummer Beer Happening in Stonehaven asked what beers you want to see on offer at the three-day extravaganza … and you told them.
The winners in the head-to-head poll held last week are:
Basqueland's Enigma IPA; The Kernel's Biere de Saison Citra; Amunsden's Luphonic Plague (New England IPA);  Beerbliotek's A Passion For Gingers (Berliner Weiss) and BrewDog's Clockwork Tangerine.
Matthew Bennet, who is curating the Happening's beer offering, said: "The people have spoken… and they have chosen some great beers.
"These five will be available during the Happening along with 120 other handpicked beers from around the UK, Europe and America. Basically, we will have beer heaven in a marquee in Stonehaven."
The Happening, which includes the best of local musica talent as well as an alfresco street food court with award-winning producers, takes place at Stonehaven's Baird Park from Thursday, June 28, to Saturday, June 30.
Who's Got What? We take a look at what Aberdeen's craft beer bars have on tap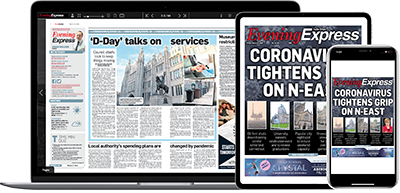 Help support quality local journalism … become a digital subscriber to the Evening Express
For as little as £5.99 a month you can access all of our content, including Premium articles.
Subscribe