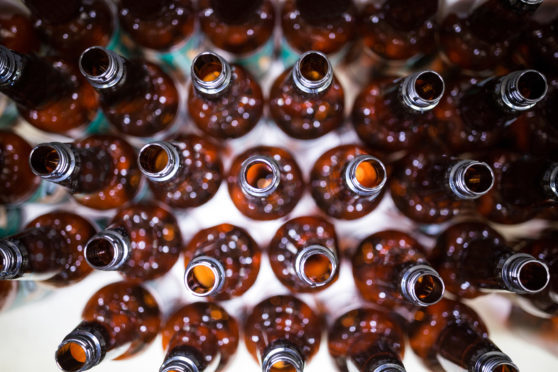 It's the weekend … bring on the beers!
This week we're chilling with ice cream offerings from Fierce, checking out the glass act at the Midsummer Beer Happening, going back to school with BrewDog and feeling hungry with Brew Toon. Enjoy.
scott begbie
Odds and suds
Taste the sunshine
Okay, so we're all waiting for spring to arrive, never mind summer …
But those lovely folk at Fierce are getting ahead of the game this week by canning a couple of brews that just scream sunshine.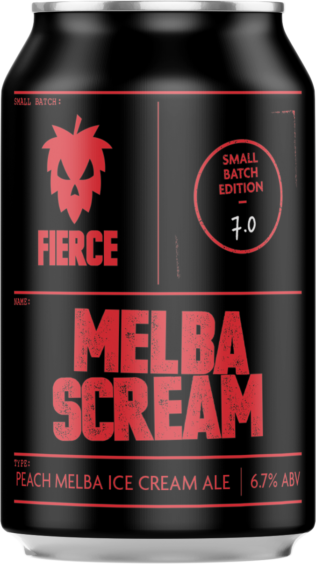 Sales supremo Louise Grant said: "This week we  have packaged Orange Scream – our collab with Amundsen Bryggeri from Oslo, which is an orange ice cream ale and also Melba Scream, a  peach Melba ice cream ale.
"I've just tasted Melba and it's outrageous!
"We will be launching Melba at the bar tonight (Friday) and  these will also be available from our online shop as of now."
As if that's not enough, Fierce have also welcomed back their lush Imperial Café Racer.
Who needs good weather when you've got good beer.
Glass act
The Midsummer Beer Happening in Stonehaven has teased festival fans by just unveiling not one, but two commemorative glasses for the hugely-popular June event.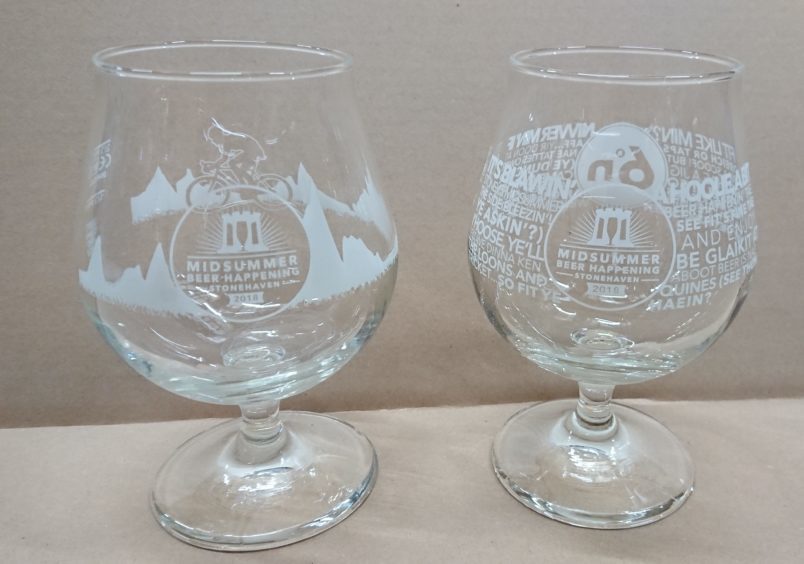 The main festival glass is a clever nod to the North-east … a wraparound of Doric words extolling the joys of the Happening.
And for those fitter beer fans who are joining in the Happening's  massive cycling challenge, there is a cool engraving of the challenging elevation profile to be found on the Sportive's route … which takes in the gruelling Cairn o' Mount.
Robert Lindsay, the Happening's organiser, said: "We know visitors really enjoy seeing the new glass each year. In fact, we have some fans who have collected every glass since we started out as the Stonehaven Real Ale Festival in the Town Hall way back in 2009.
"This year, we thought it would be nice to pay tribute to the mither tongue … with a wee paragraph welcoming visitors on the glass which they will be taking home for them.
"We also thought it would be an idea to give Sportive riders their own special reminder of the day. The glass is engraved with a cyclist and the elevation profile of the route. To get one of these you need to be prepared to take on the the Dinaedo, our 100 mile route, the Redo at 70 miles or the Undo at 52 miles.
"And I suppose I should mention the 8,100ft of hill climbing involved."
No matter which glass you end up with, the Midsummer Beer Happening will be offering more than 120 beers, award-winning food and great local music talent. It will take place in a purpose-built marquee in Stonehaven's Baird Park from Thursday, June 28, to Saturday, June 30, with the Sportive taking place on the Saturday.
Tickets are on sale now at the Happening's website.
Who's Got What? We take a look at what Aberdeen's craft beer bars have on tap
Class act
School's in for those wanting to discover the wonderful world of sour beer.
OverWorks, BrewDog's new venture in exploring "alternative fermentation" is holding a beer school day on Sunday … including a taster of all six of the current OverWorks offerings in the Ellon site's Tap Room.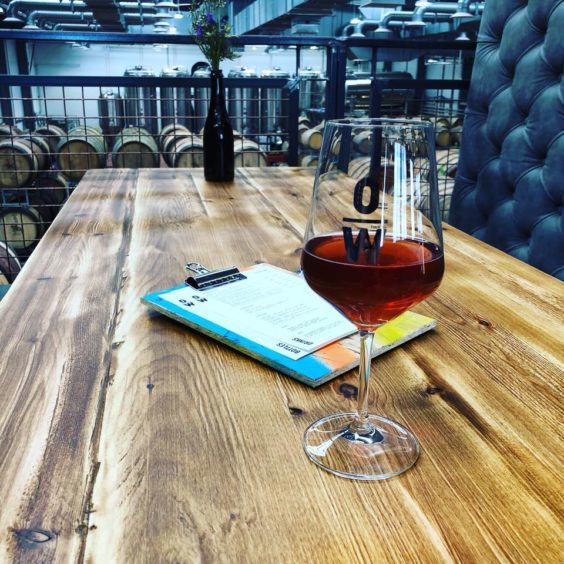 Andy Gibson, the OverWorks hype man, said: "It's a quite informal, but quite in depth at the same time, tasting of the new OverWorks beers we have on draught at the Tap Room.
"These haven't been released to the rest of the UK yet, they have not gone anywhere apart from the Tap Room, so they are exclusive to there for now.
"The bar staff will run you through the beers, you can see the whole brewery cellar, all the barrels and tanks, from the Tap Room, so it's a bit of a talk through the process, the different ingredients and the technology we use in OverWorks and applying that to what you taste in the beer."
"It's a unique experience, it will be really good, quite informal and relaxed.
"Depending on how geeky the customers want to get, we can pretty detailed about what we are up to."
The school sessions, costing £15 will run for 45 minutes at various times during the day. Details and booking through the BrewDog website.
Craft beer review: Beavertown's Bloody 'Ell Blood Orange IPA
Beat it to Brew Toon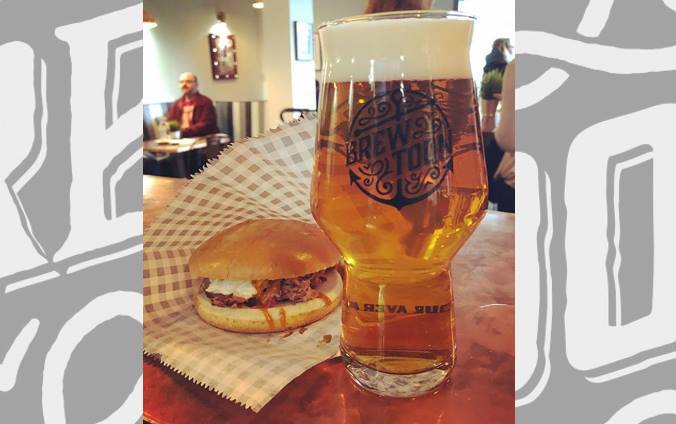 Brew Toon have got it sussed on the food, drink and music front this weekend.
The Peterhead brewery is hosting its second Street Meats, Sweet Beats event tomorrow (Saturday) from noon onwards.
Smoke and Soul are return with their amazing street food, including smoked pulled pork brioche, beef brisket wrap and mac & cheese…
Brew Toon are  topping that off with another great evening of live music from  Elijah Fynmore… all of that plus Brew Toon's great beers.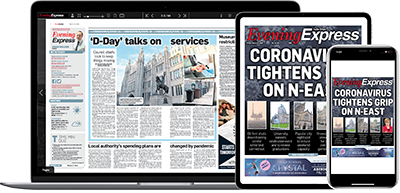 Help support quality local journalism … become a digital subscriber to the Evening Express
For as little as £5.99 a month you can access all of our content, including Premium articles.
Subscribe