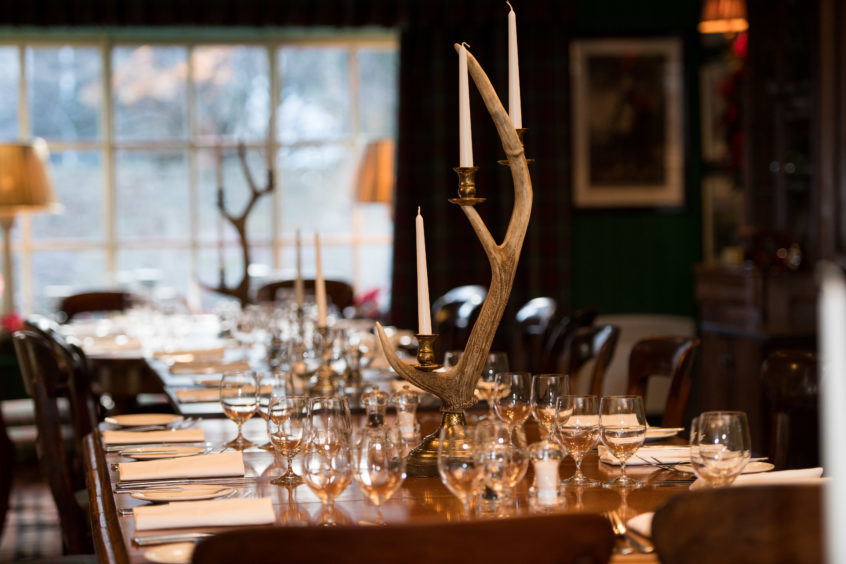 Whether you love traditional Scottish dishes, fine dining or incredible cheesecakes there's something for all foodies in the north-east of Scotland.
These are the 10 best places to eat in Aberdeenshire, according to Trip Advisor.
Not only is this restaurant the best rated in Aberdeenshire, it's actually the best rated in the region as a whole!
Rothesay Rooms was set up by Prince Charles in the wake of Storm Frank flooding, which damaged a large number of buildings. And looking at the reviews online the food appears to be fit for royalty with a staggering 96% of reviews rated as excellent or very good.
Fans of the restaurant often visit for key events including birthdays and anniversaries highlighting the exquisite food and service.
Hidden gems like the Kildrummy Inn are proof that you should head out of the city to find more great restaurants in the region.
One customer described the restaurant as "an oasis of great hospitality in rural Aberdeenshire".
It's not just the food customers are impressed by, the Inn also scores highly for its accommodation.
"From the moment we arrived we realised we had found something special. Great reception, lovely room and great food beautifully cooked and presented.
"Breakfast is amazing. Went for one night and stayed for two. We will be back."
The only Indian restaurant to make the Top 10 this time around, Shahi Darbar is well known in Inverurie for the place to go for a curry.
Customers can't help but praise the fantastic food with one saying "the unique taste and depth of flavour in their curries is simply outstanding. Very reasonably priced as well".
This restaurant often features highly on the top 10 list for Aberdeenshire. Using local produce when possible Eat on the Green is a must visit for all foodies in the region.
A recent review heaped praise on the food: "The starter was full of flavour and lovely.
"Both the chicken and fish mains were great and the small dessert samples were superb as was the cheese board.
"The espresso martini was fabulous and pretty decorated plate were literally the icing on the cake."
This farm shop just outside Marykirk offers incredible food and friendly service. The gift shop also has a great selection of beer and gin.
User Asherah213 said: "Popped in here for some lunch on a long journey, was a great little find! Food was excellent, service was friendly, and I picked up some bits from the farm shop."
The Villa is the sort of place people look forward to returning to year after year when on holiday in the area.
A recent customer said: "We visited here for the first time a couple of years back and loved it.
"As our travels had again taken us through Stonehaven we just had to stop off for a bite to eat."
Adding: "Food was as excellent as we had remembered and we stayed for some coffee and cakes afterwards. Highly recommended."
The Square Diner is always putting customers first with staff receiving regular praise.
One reviewer said: "Had a great lunch, fitted us in on a busy Sunday without a reservation.
"Food was delicious, service by the waitresses was prompt and polite."
We also highly recommend you check out their incredible cheesecakes!
"The food here is wonderful. Feels very classy".
This sentiment is shared throughout the 180 excellent reviews for this hotel restaurant, which prides itself on its modern contemporary restaurant with mouth-watering dishes.
After a walk along Stonehaven beach you want somewhere to relax, unwind and have a nice lunch – Cool Gourmet offers just that according to TripAdvisor users.
One customer said: "After a stroll along Stonehaven Beach, we stumbled across this little gem.
"Although we were intending on just going home, we decided to stop for a cuppa, Good choice!"
The Lastbus Works Canteen has an impressive 89% excellent rating. Reviewers are full of praise for not just the vegan food, but the stunning scenery.
One TripAdvisior user said: "Just adore visiting this little hidden gem. The staff are lovely, the food is delicious, the views are lovely and the atmosphere is totally chill. Completely Vegan, with fabulous desserts, coffee and hot chocolate."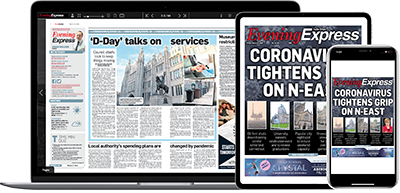 Help support quality local journalism … become a digital subscriber to the Evening Express
For as little as £5.99 a month you can access all of our content, including Premium articles.
Subscribe