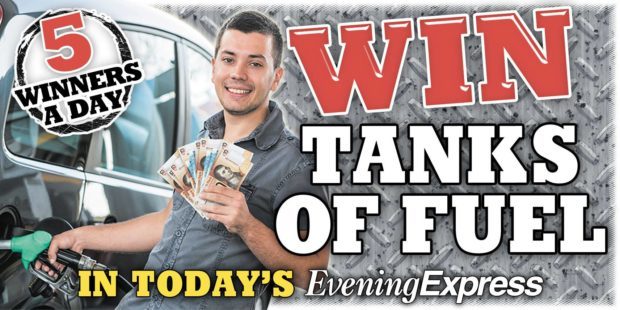 Evening Express readers were today celebrating after zooming off with a free tank of fuel.
One of our winners, Eilidh Clark, 34, of Seaton, said: "It's a nice surprise, I don't often win anything."
Another delighted winner, Stuart Castleton, of Aboyne, said the money would come in handy for 80-mile daily commute from Portlethen.
Stuart, a project engineer, professed to being "gobsmacked" about his victory.
The 47-year-old said: "I think it's the first thing that I've ever won actually."
Portlethen's Veronica Muir, 68, will be using her tank in helping her and her husband go on holiday down south.
The retired care co-ordinator is often kept busy with her big family, including four grandchildren and three great-grandchildren.
She said: "My husband and I are going away at the end of the month to Corby to visit family, so that's our petrol paid."