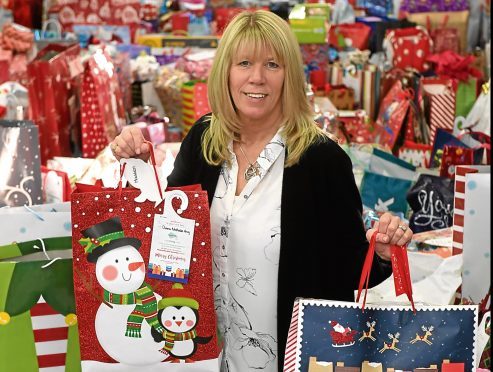 Kind-hearted volunteers have been hard at work making children's Christmas wishes come true.
Christmas is a time for giving, but not all children across the North-east are fortunate enough to receive presents.
To change that, the Instant Neighbour support organisation runs the Giving Tree project, encouraging people across Aberdeen and the region to help those less fortunate.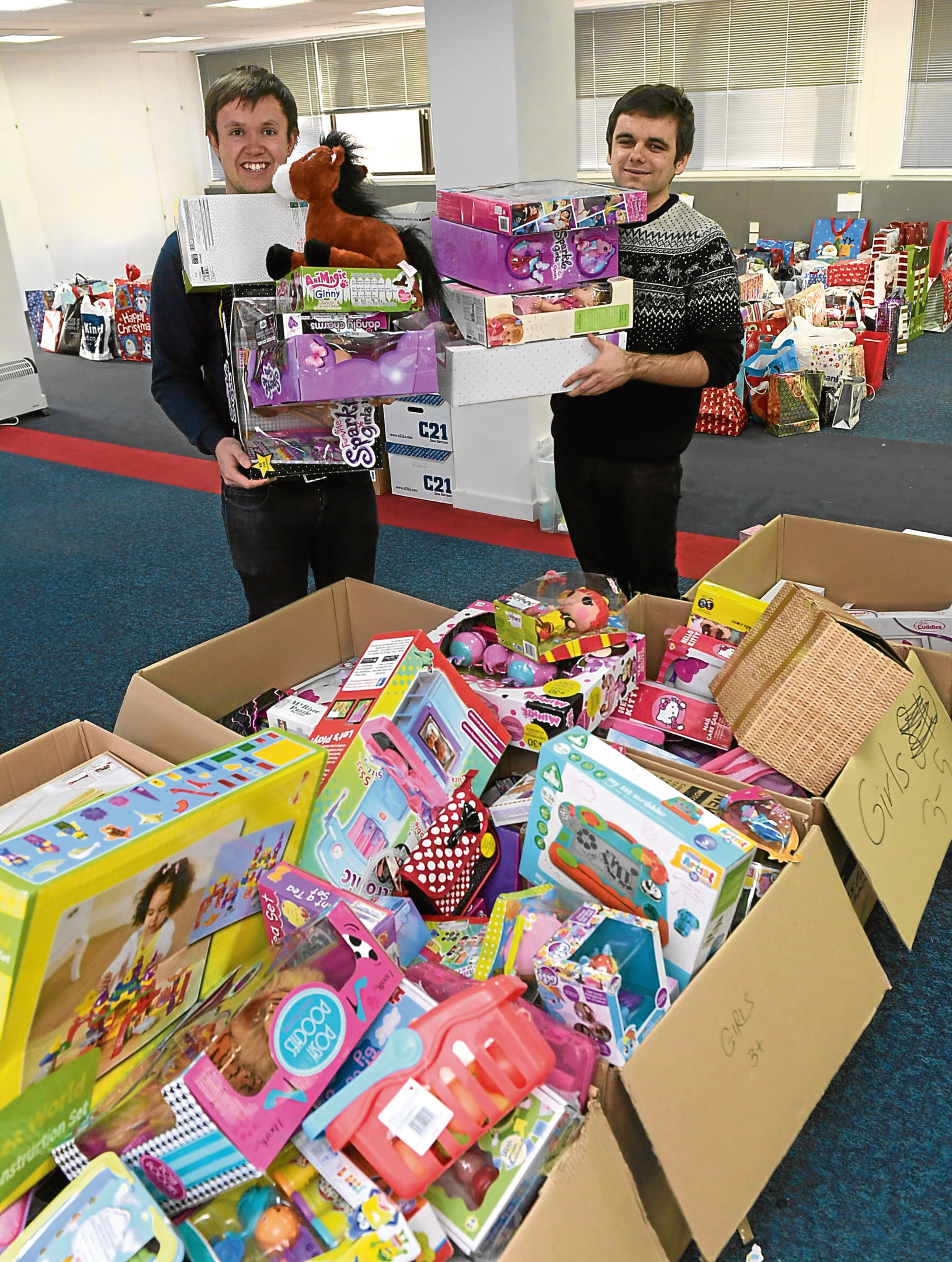 People can set up trees in the workplaces or community centres and attach gift tags to them with the age and gender of a child in need and their desired gift. Supporters can then take the tags away, buy the gift and place it under the tree for collection.
Staff and volunteers from Instant Neighbour gathered the gifts in the first week of December and they were taken to a sorting office at Marathon House on Anderson Drive, Aberdeen, where dozens of volunteers spent many hours sorting the gifts so they could be sent out to youngsters across the North-east in time for Christmas Day.
The Evening Express went to see the sorting operation to see what work goes into bringing a smile to the faces of 6,000 youngsters on Christmas Day.
Sophy Green, the organisation's chief executive who joined 13 years ago, explained that Instant Neighbour was launched in Aberdeen 32 years ago. It currently runs a food bank, helps parents with nappies and baby food and also sells furniture at its St Machar shop.
Mrs Green said: "In 2004, we were giving about 2,500 gifts, now it's around 8,000 gifts for 6,000 children.
"We used to cover just the city, now we go out as far as Ballater and we go up as far as Moray."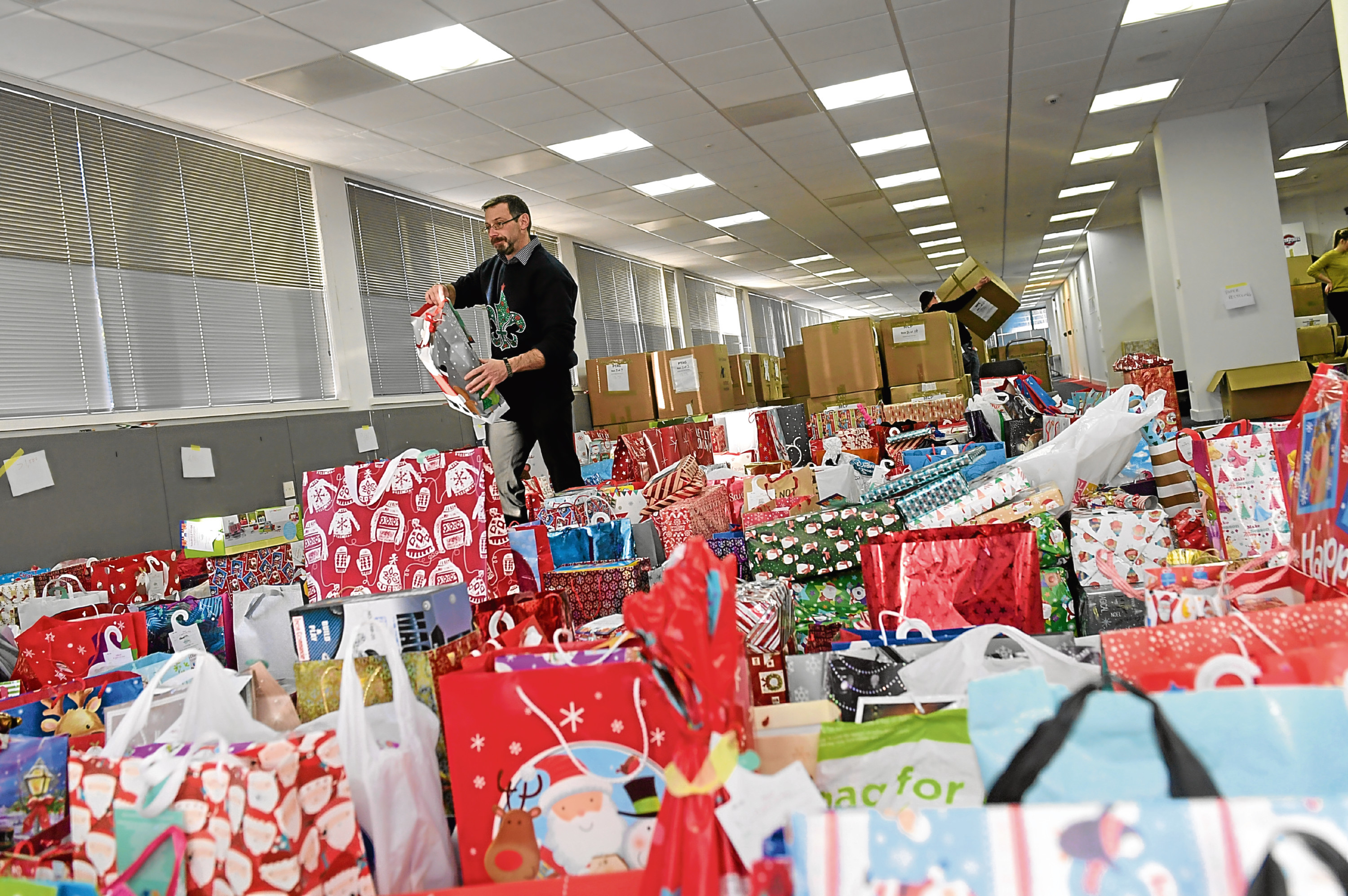 Well-wishers donate gifts as varied as handmade dolls to computer consoles worth upwards of £300.
Often, those particularly expensive items are donated to community centres so more children can make use of them.
Explaining the background of children who receive gifts, Mrs Green said: "It varies from those from low-income backgrounds, some whose parents aren't working, people recovering from addiction or have long-term mental-health challenges or physical disabilities and can't get out to buy gifts.
"You may have someone who has fled domestic violence and suddenly finds themselves in a hostel. Maybe they had Christmas gifts at home and no longer have access to them. It's not just mums – it's dads, grandparents, aunties and uncles."
Instant Neighbour identifies recipients of the gifts from its own client list, other organisations like Befriend a Child, social workers, community centres, medical centres and criminal justice teams.
Lesleyann Gray and Angela Anderson, of Woodside, became volunteers with Instant Neighbour in 2013 when they heard about the project while helping out at Woodside Community Centre.
Lesleyann, 48, said: "I come from an area of deprivation and I know how important it is to give children something to do.
"People haven't got the money to do things for their children so the Giving Tree is important.
"You get a little buzz knowing that you're playing a part in making a child's Christmas good. You can just imagine their little faces lighting up."
Angela Anderson, 44, said: "The generosity of people from Aberdeen is unbelievable. The gifts handed are so nice. Everyone who volunteers comes in with a smile.
"We haven't got much ourselves but giving up our time feels like we're doing something useful. Instant Neighbour is doing a terrific job."
A major boost for the appeal came in 2013 ago when Instant Neighbour was given a dedicated space to sort the gifts, as staff and volunteers previously had to shutdown their year-round activities at its warehouse in St Machar Drive to accommodate the sorting.
"We would be shutting our operation down for three to four weeks and saying no to people who were offering items for collections. It was a big challenge for us," said Mrs Green.
She added: "Four years ago, we moved into a unit in Union Square and that developed into a retail outlet. Then when we lost that unit, Chevron came forward and said 'we have space' at Marathon House, so it has been a tremendous help."
Chevron also collects gifts and arranges for about 50 of its staff to help sort the presents as part of its community responsibility efforts.
Alex Yelland, of Chevron, said: "Chevron has been here in Aberdeen for 50 years and for 25 years we've had a fantastic relationship with Instant Neighbour.
"The Giving Tree is a really important part of that and it's really inspiring to see so many people come together and you see all the gifts out there. We encourage staff to help out and they tell us that they find it inspiring."
Mum-of-four Linda Lee fell on hard times in 2013 and Instant Neighbour was her saving grace at Christmas.
The 36-year-old, who is mum to Brandon, 8, Ryan, 10, Rachel, 13 and Holly, 14, was struggling to make ends meet as the festive period approached and turned to the charity for help.
Instant Neighbour gave her four gifts and transformed the family's Christmas from misery to magic.
Linda, of Woodside, said: "My biggest fear was being unable to keep the dream of Santa alive for my children.
"I was in a difficult relationship and it was hard to provide for the kids. Christmas is such an expensive time of year and it was causing me so much stress and worry.
"Having Instant Neighbour's help was such a big help. They gave the children gifts two years in a row."
Linda is now in a different relationship, is married and her financial situation is better.
"Fortunately, things are much better now and Christmas is much more manageable, but I know that if things ever got into that situation again, I would have a safety net."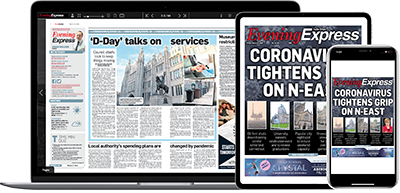 Help support quality local journalism … become a digital subscriber to the Evening Express
For as little as £5.99 a month you can access all of our content, including Premium articles.
Subscribe