Contact the Evening Express
Contact the news desk at ee.news@ajl.co.uk, call (01224) 344150 or 344168, text EE followed by a space and your story to 88833 (standard network charges apply).
For any ePaper queries please contact the team on ee-digital@ajl.co.uk. You can also freephone 0800 029 4955 or 01382 575322
For any website queries please contact Online Editor Annette Cameron on annette.cameron@ajl.co.uk or call (01224) 343421
To contact the sports desk, call (01224) 344132 or email ee.sport@ajl.co.uk.
To air your views and opinions on our Letters page call (01224) 343104 or email ee.letters@ajl.co.uk
For features contact (01224) 344156 or email ee.counter@ajl.co.uk
To contact our picture desk call (01224) 343033 or email ee.pictures@ajl.co.uk.
To find out about old editions of the Evening Express or track down previously featured stories and articles (Search fees may apply), call (01224) 690222.
Evening Express
Aberdeen Journals Ltd
1 Marischal Square
Broad Street
Aberdeen
AB10 1BL
Evening Express Advertising contact numbers:
To place a Recruitment advert call 01224 695500
Motors related businesses should call 01224 343462
Property related businesses should call 01224 343468
If your company is in the Leisure and Entertainment sector contact 01224 343154
For Retail or Business to Business advertising call 01224 343221.
To appear in the Classified Services section call 01224 343036.
General enquiries or for Private Advertising please call 01224 691212
To order a backdate:
Phone: 0800 318846
To arrange a postal subscription:
UK Freephone 0800 318846
Overseas Tel: +44 1382 575580
Email: shop@dcthomson.co.uk
Web: www.dcthomsonshop.co.uk
To arrange a copy on home delivery:
Email: newspapersales@ajl.co.uk
Phone: 0800 027 5040 or 01224 684007
To view our digital edition online, click here.
Editorial Policy
The Evening Express is published by DC Thomson & Co. Ltd. It is committed to journalism of the highest standards and we aim to produce our newspaper with accuracy, honesty and fairness.
Our journalists adhere to the DC Thomson company values of integrity and respect – and we abide by the industry's own code of practice, known as the Editors' Code, which is the foundation stone of the UK press self-regulatory system. It sets out the rules that newspaper and magazine industry members pledge to accept.
More on the code and its rules can be found here http://www.editorscode.org.uk/index.php
All complaints should be addressed to the Editor.  It is our policy to publish clarifications and corrections when necessary and as quickly as possible.  We will set aside space on P4 or P5 to do so, or, if the complainant requests, in the relevant section of the newspaper.
If you wish to make a complaint you can contact us by e-mail at ee.news@ajl.co.uk, by writing to The Editor, Evening Express, 1 Marischal Square, Broad Street, Aberdeen, AB10 1BL or by calling us on 01224 344150.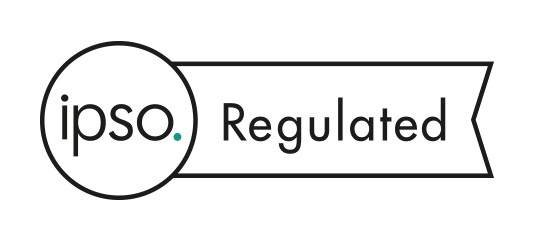 If you are still not happy you can contact The Independent Press Standards Organisation (IPSO) which is the independent regulator of the newspaper and magazine industry and administers the Editors' Code of Practice.
IPSO can be contacted at: Gate House, 1 Farringdon Street, London, EC4M 7LG, by e-mailing complaints@ipso.co.uk, logging on to www.ipso.co.uk or by calling 0300 123 2220.