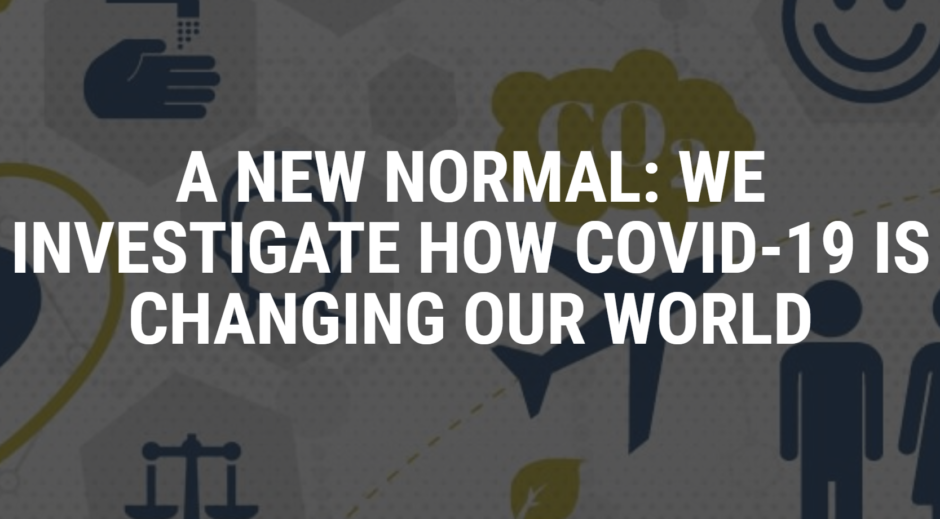 Nothing right now is normal. Our everyday lives have been turned upside down and inside out in the name of keeping the worst ravages of coronavirus at bay.
There are hopeful signs that some of the most onerous restrictions to our usual activity will be lifted as we start to reap the benefits of our collective discipline.
But even as we begin to ease back into the world as we knew it, there are more and more signs that things will never be quite the same again.
The lockdown has allowed us a glimpse into different futures; acted as an unintended experiment into how things might work if we behaved differently.
Will the applause we give health and social care workers translate into better recognition and recompense for those who provide key public services?
Have we taken a step towards better appreciating how changing our habits could save the planet?
What shifts are we seeing in the fundamentals of what seemed political and economic certainties?
Can we end up in a world that really is fairer and kinder to all?
These are just some of the questions a team of correspondents from across DC Thomson Media's family of newspaper titles has been examining in detail over recent weeks.
Explore the fascinating answers they have gathered so far from experts in every field – from Scotland and across the globe – as we consider whether Covid-19 will usher in a "New Normal".